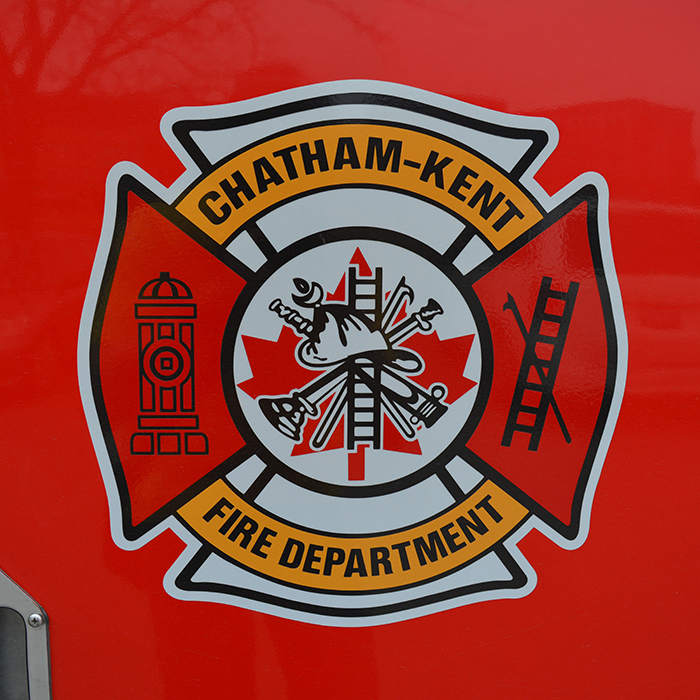 Two residential fires that caused more than $200,000 in damage kept Chatham-Kent firefighters busy on Labour Day.
At 5 p.m., firefighters were called to 473 Brown Street in Dresden to find the home fully involved in fire.
According to Chris Case of the CK Fire Services, "Very large quantities of smoke were billowing from the property making firefighting operations difficult with the majority of the teams having to wear breathing apparatus."
Case said a combination of arduous nature of firefighting and the hot weather, assistance was requested from the Tupperville station who also attended and helped bring the fire under control. Crews were on scene for three hours tackling the fire and dealing with remaining hotspots.
The cause is being determined by CK Fire Investigators and CK Police
Damage was estimated at $150,000 and fire officials said a further $300,000 was saved.
At 7:55 firefighters from stations one and two in Chatham were called to 153 Timmins Crescent where a basement fire started in a four plex.
Firefighters were on scene within two minutes and the fire was brought under control seven minutes later by firefighters wearing breathing apparatus.
The fire was found to have started in a utility room and teams remained on scene until 10:30 to ensure the fire was out and to clear the apartments of smoke using positive pressure fans.
The approximate loss was $75,000 with an additional $375,000 in property being saved.
Cause of the blaze is under investigation.
There were no injuries in either incident.