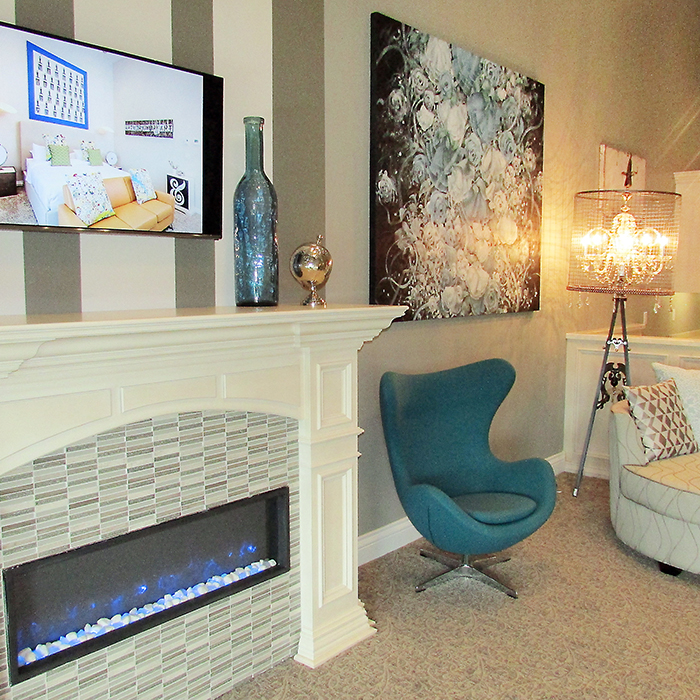 The Retro Suites Hotel in downtown Chatham opened its doors to showcase its 12 new rooms July 28, and the public responded.
Hundreds of people showed up to check out the rooms, each of which is decked out in its own one-of-a-kind style.
From the Games Room, which features football field carpeting, two flat screen TVs and even a boxing heavy training bag hanging from the ceiling; to the spacious Presidential Suite, which has a massive chandelier, a two-person soaker tub and 22-foot ceilings; each room is indeed unique.
The boutique hotel opened in 2002 with four suites, and is owned by Rob and Cathy Myers. Over the years, they have expanded, most recently adding the 12 new hotel suites and a conference room.
It now has 45 guest suites and seven long-term apartments, and sports many a unique feature.
Visitors Thursday gazed in awe of the variety of lighting pieces, artwork, and furniture.
But it seems most eyes gravitated to the bathrooms – all extremely spacious and bright. They feature extensive ceramic tile and large glassed-in showers.
Hotel manager Tina Childs, who just joined the Retro Suites team in April, wasn't surprised by all the foot traffic Thursday.
"It's totally different on the inside," she said of the hotel. "You have no idea how big it is until you look around."
That included a few friends of hers from Toronto, who were floored by the size of the suites.
"I took them on a tour and they said, 'This is bigger than our apartment,'" she said. "And that was just one room."
Childs' favourite room in the hotel is the Log Cabin. It features floor-to-ceiling wood and a large handcrafted river-rock fireplace with a mantle made from a reclaimed white pine floor joist from the original building.
"I feel like I'm away in the woods," she said.
She admits the Presidential Suite isn't far behind on her list of likes.
"For the grandeur, definitely the Presidential Suite."
Fannie Vavoulis, who co-ordinated the tours Thursday, is also a fan of the Log Cabin suite.
"You're in a hotel, but it certainly doesn't feel that way," she said.
Construction on the new rooms took nearly two years to complete.