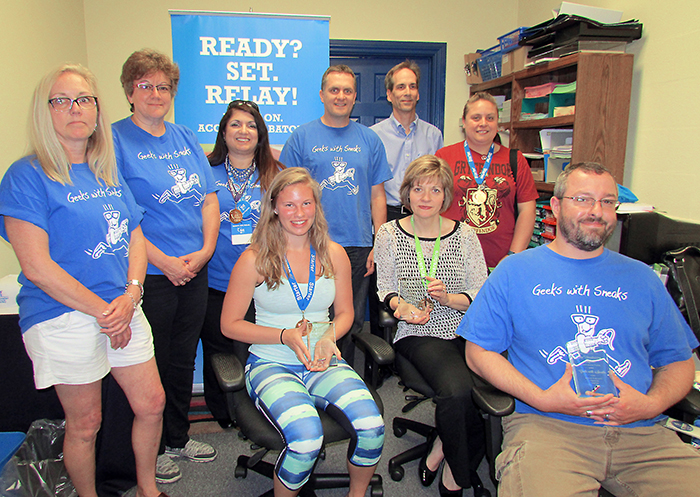 The top fundraising teams and individuals from this year's recent Relay for Life, an annual fundraiser for the Canadian Cancer Society, were honoured this week.
At the CCS office in Chatham, staff member and Relay organizer Krissy Rioux gave out ribbons and certificates to the top corporate, community and youth teams, as well as individuals who raised the most money for the event.
Geeks With Sneaks, a team made up of Union Gas employees, has been a part of Relay for Life for 12 years, and this year raised just over $8,000.
Saw Dust, the top community team comprised mostly of members of the Griffieon family, brought in $6,220.
The top youth team award went to the team from Ecole secondaire catholique de Pain Court, Frenchies Frying Cancer, who raised over $4,026.
To date, this year's Relay for Life has raised $86,000 with 374 participants. While Rioux said they are pleased with the amount, they are still about $30,000 short of their goal of $115,100 to fund vital cancer support services in our community and Canada's most promising cancer research.
Rioux said they are still accepting donations, and anyone who didn't have the opportunity to be a part of Relay this year can still make a contribution contacting the Canadian Cancer Society office at 519-352-3960 or go to relayforlife.ca/chatham-kent.