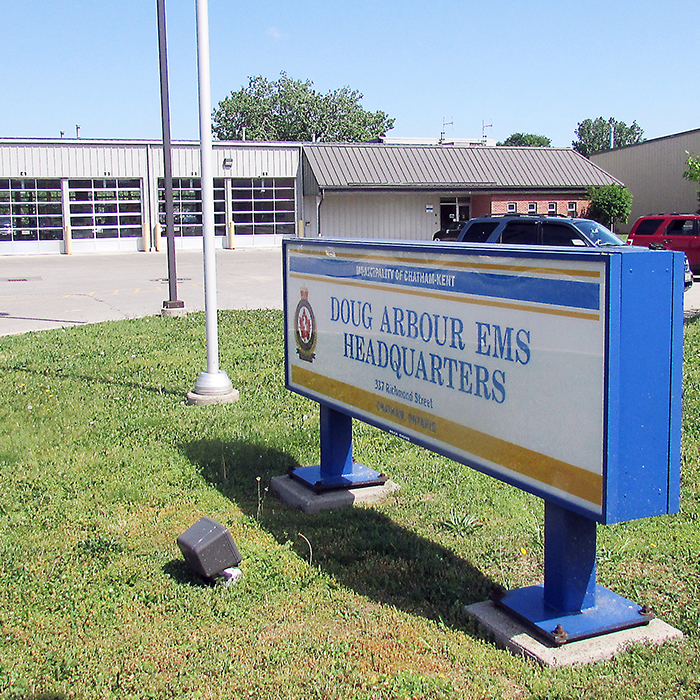 When Chatham-Kent Council considers the future of emergency medical services next Monday, it will need to bring a heightened sense of focus to the deliberations.
The issue has been one of the more contentious of late with plenty of side arguments to draw politicians' attention away from the real matter at hand.
In a report to council last month, Fire and Paramedic Chief Ken Stuebing outlined three options: outsourcing the services as is currently being done, bringing it in house as a separate department or blending fire and EMS services.
Though he hasn't formally endorsed one, its clear Stuebing believes the blended system is the best in terms of service and financial value.
There's nothing wrong with that. Stuebing is paid for his opinion and has an impressive list of credentials as a paramedic and firefighter to back him up.
Even as such, he is an employee and follows council's direction.
A side issue cropped up when Stuebing objected to paramedics wearing their uniforms while petitioning against a blended service.
While he was technically justified, it came off as heavy handed and appeared to suggest a double standard since Stuebing wears his uniform while representing the municipality.
Nevertheless, it shouldn't be part of the final discussion.
Neither should the opinions of those on the paramedic side that oppose change because they like the current system.
Status quo is not guaranteed to anyone in the community, regardless of the work they do.
There are special interests here among some paramedics and firefighters who do both jobs thanks to overly flexible work schedules. Under Proposal C, the "double dipping" in municipal jobs may disappear.
That too, isn't council's problem.
That dual role currently undertaken by many also punctures a hole in the theory that the two skill sets are so separate as to be impossible for one person to master.
Of some concern is how the municipality is going to add 65 full-time firefighters (with higher pay than paramedics) and save the community money.
Those figures need to be examined from every direction. Chatham-Kent has been far too forgiving when financial benchmarks for plans and projects have been brought to council and then discarded.
There isn't room for an "oops" here.
Council needs to focus clearly not on the needs of the fire chief, firegfighters or paramedics but on the public at large.
It's the only way for councillors to fulfill their duty.