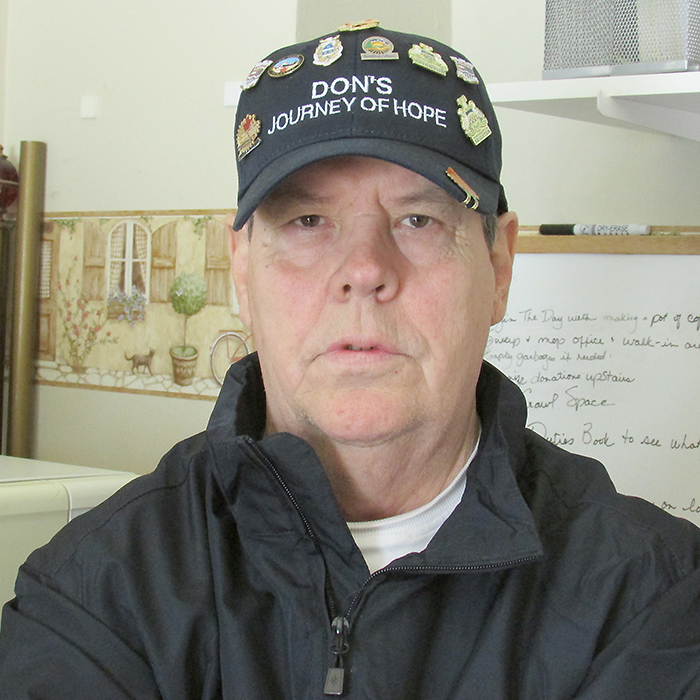 Don Wells' latest cancer fund raising effort is succeeding beyond his hopes.
Five weeks after beginning his annual campaign, he has raised just over $10,000 – twice his goal.
"My leg is so bad that I can't do one of my journeys this year so I thought I'd be happy if I could raise even $5,000," he said. "This has been amazing."
Wells is raising funds for the Children's Health Foundation of Victoria Hospital in London.
"I've been at Chris' No Frills in Wallaceburg with a booth and we've held a barbeque at Living Word Assembly and I've spoken before some groups," he said. "I raised more than $2,000 in Sarnia as well."
Wells said the length of this year's campaign would depend on a date now being set for kneecap surgery.
"I'll go as long as I can but I'm already planning next year's event," he said. "I hope to be raising money for the Children's Wish Foundation."
Wells, who turns 67 in less than a month, has held a number of walks and rides across southwestern Ontario during the past few years but leg issues and his ongoing battle against prostate cancer means he can't do so this year.
His Journeys of Hope have raised funds for breast and prostate cancer research but he is now concentrating on raising funds to help children.
"Seeing the kids when I go in (for prostate cancer) just melts my heart," he said. "I'd do anything to make them feel better."
Last year's journey raised $8,600.