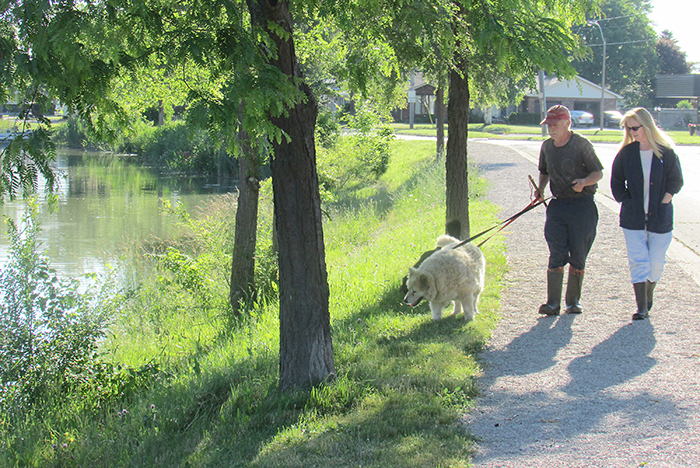 Wallaceburg area residents have two new trails to explore thanks to the efforts of Wallaceburg Trails and the Chatham-Kent Trails Council.
The Wallace Street Recreational Trail and a new fit trail at Glen Mickle Park were opened last week.
The Wallace Street trail is located on the north side of Wallace Street East. It follows the Sydenham River from the former Fiddlers Green to the edge of the Baxter subdivision.
This trail boasts a parallel Water Trail with a boat launch area near the trailhead parking lot. This entry point provides useful access to the extensive Water Trail system already established in the Wallaceburg area.
The new Fit Trail at Glen Mickle Park is a co-operative project between the Chatham- Kent Health Unit, Chatham-Kent Trails, and Wallaceburg Trails.
Beginning at the covered concession building, the Glen Mickle Fit Trail winds among the trees and joins several exercise stations consisting of state-of-the-art outdoor fitness equipment. An added bonus is the connector trail funded by Sydenham Residence which joins the facility's parking lot with the main trail allowing senior citizens to walk to and from the park and safely attend baseball, soccer or field lacrosse games.