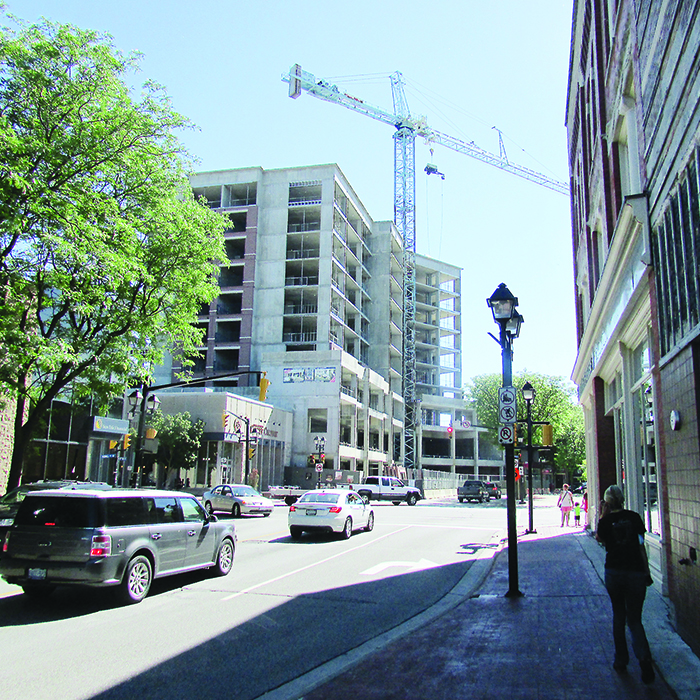 Anyone hoping that the removal of the crane adorning the ongoing $50 million Boardwalk on the Thames condominium project would mean re-opening a lane of King Street will be in for a disappointment.
Officials at the municipal transportation and engineering department said they've received no request from Everlast Group to reopen a westbound lane on King or a northbound lane on Fifth Street.
Victor Boutin, president of Everlast, did not respond to a request for an interview from The Voice.
The roadways have been closed for several years shortly after the project began construction in 2013.
The project was announced in the fall of 2010.
The $50 million project has been plagued by construction, labour and safety delays.
Originally, the 13-storey development was to contain 64 condominium units, a 22-room hotel, underground parking and 15,000 square feet of street-level retail space.
The project has gone through a number of changes, in height and function. A Post Media story in April of 2013 noted 80 per cent of "113 units" had been sold.
Earlier this year, Post Media reported the project would be closed in by the end of April when it was announced "state-of-the-art" balconies would be part of the building design.
The current announced completion date is December of this year.