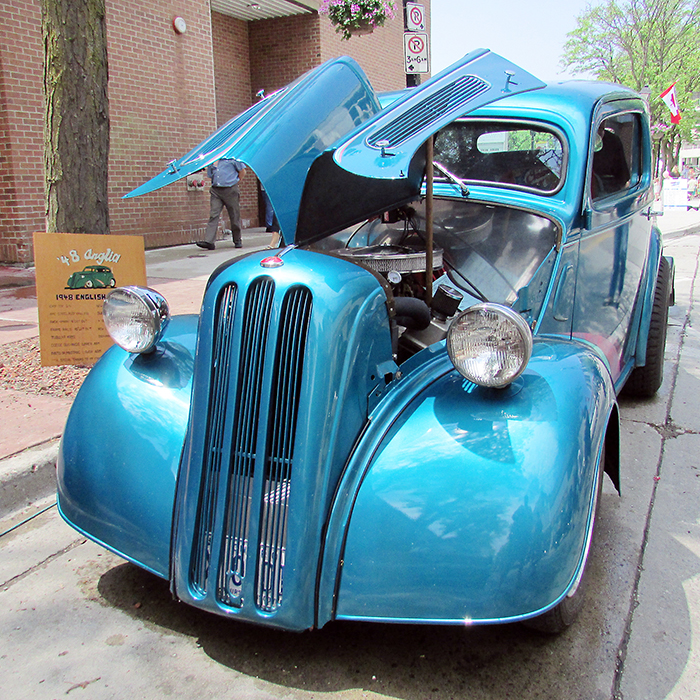 This 1948 Ford Anglia turned heads at Chatham's Retrofest on Saturday.
Hundreds of cars lined the downtown streets and thousands of visitors checked out the vintage rides, while families also enjoyed events in Tecumseh Park.
A brief rain shower didn't dampen the spirits on the day.
Check out our photo gallery below. Just click on any photo to enlarge it.