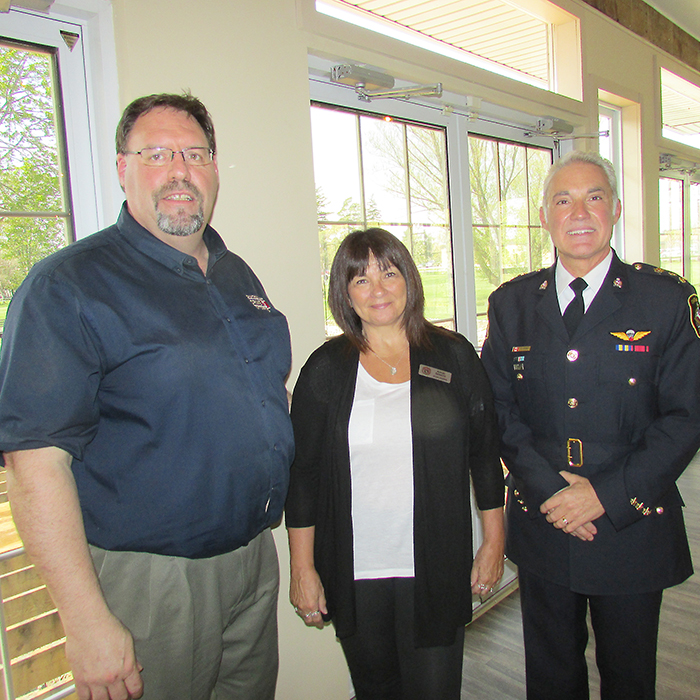 Another year, and nearly $3 million more in drugs and stolen property recovered, thanks to Chatham-Kent Crime Stoppers.
The organization held its annual luncheon May 11 to review its stats and to thank sponsors and supporters.
Const. Dave Bakker, co-ordinator of C-K Crime Stoppers, said thanks to tips to Chatham-Kent Crime Stoppers, police recovered more than $2.8 million in drugs and stolen property in 2015.
The Chatham-Kent branch of the program began in 1987. Since that time, it has helped police scoop up $88 million in drugs and recover nearly $10 million in stolen property.
Over those 29 years, more than 25,000 Crime Stopper tips in Chatham-Kent have contributed to just under 6,100 arrests, nearly 15,200 charges and more than 10,400 cases cleared.
Last year alone, the program resulted in about 680 tips, which led to 139 arrests, 777 charges and 209 cases cleared.
Bakker said the success and support felt here with Crime Stoppers isn't the same everywhere. In fact, he said some police services are pulling support for the organization.
"The OPP has been withdrawing support to some co-ordinator positions," he said. "The Brantford Crime Stoppers is in danger of closing."
Conn couldn't see such a thing happening here.
"The stats speak for themselves. This is an invaluable resource to our police service and our community," he noted.
Bakker sees the loss of any Crime Stoppers branch as bad news.
"I don't think it would be beneficial," he said. "But it's coming down to dollars and cents."
Conn pledged CKPS dollars will remain in place to support C-K Crime Stoppers.
"We have no intention of disbanding our Crime Stoppers."
Angie Shreve, chair of the C-K Crime Stoppers' board, said that's with good reason.
"This is one of the most successful anywhere, and it will continue to be so with everyone's support," she said.
Bakker said it's difficult to fathom the loss of a Crime Stoppers branch, as the tips pull criminals off the street and help get property back to its rightful owners. And then there is the hard work of the volunteers.
"You have a hard-working group of volunteers who are really committed to the program," he said of any Crime Stoppers' board. "To think they could collapse…"
Here, Crime Stoppers continues to expand, and upgrade technology. Bakker said they are embracing the social media age, having developed Facebook and Twitter accounts over the last year.
He said they are paying dividends, adding that he posted a photo of a woman wanted in connection with shoplifting in Blenheim one afternoon, only to discover that by the next morning it had been liked and shared nearly 7,900 times.
Comments
comments