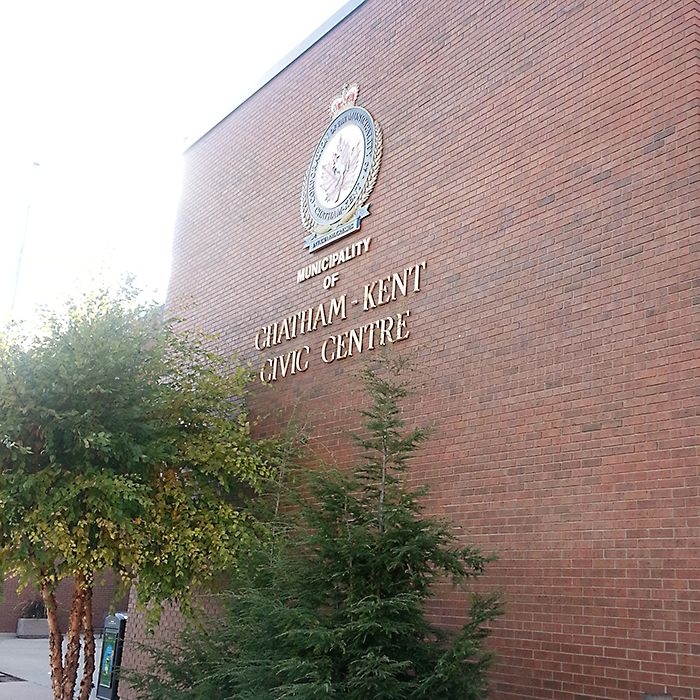 The Ontario Provincial Police have found no basis for criminal breach of trust allegations against Mayor Randy Hope and members of administration.
Mayor Randy Hope said the announcement, made this morning by the Chatham-Kent Police Service on behalf of the OPP, is a relief.
"I don't want to make to big a deal of this but it has been a load on my mind for a long time," he said. "I've always said I did nothing wrong. I'm glad its over; I'm just sad that it took too long."
The OPP anti-rackets squad began its investigation in August of 2013 at the request of the Chatham Kent Police Service.
The CKPS had received a complaint concerning Hope and other municipal officials' actions regarding the Capitol Theatre and another property.
Since the mayor is a member of the CKPS board, then-chief Dennis Poole turned the matter over to provincial police.
A media release by the CKPS this morning noted:  "These allegations were thoroughly investigated by the Anti-Rackets Branch, Criminal Investigations Services of the Ontario Provincial Police (OPP). On Monday April 25, 2016 Chief Gary Conn of the Chatham-Kent Police Service received correspondence that the investigation into these allegations had been concluded. It was determined that there was no criminality involved and as a result, no further action is warranted by the OPP."
John Norton, Chief Legal Officer for the municipality, said that C-K's senior management team fully cooperated with the OPP investigation. "We wanted to be fully transparent. We knew of no wrongdoing that had taken place so we are very pleased with the result."
Comments
comments