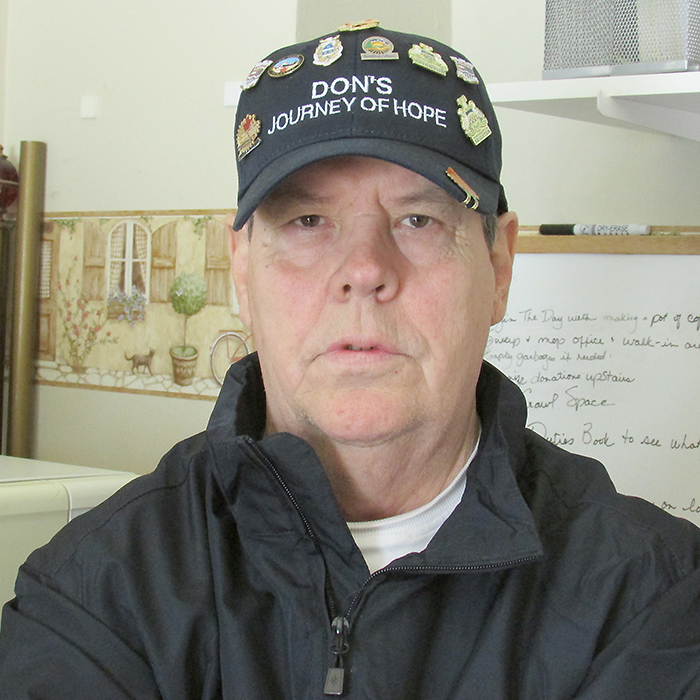 Don Wells' health will stop him from taking to the road this summer, but it doesn't mean he won't still be raising money in the fight against cancer.
The Port Lambton man is teaming up with the Children's Health Foundation of Victoria Hospital in London to raise funds by appealing to local businesses.
The soon-to-be 67 year old has staged a number of walks and rides across southwestern Ontario; however a combination of the prostate cancer he has battled for several years and a broken right leg means no trip this year.
"My leg hasn't healed properly from last year," he said. "It was broken in three spots. I just can't get around for a trip this year."
Wells said he has already started fundraising and is available to speak to groups.
"I want to help, it's just that I have to do it differently," he said.
In the past, Wells raised money on his Journeys of Hope for breast and prostate cancer research, but this time, it's about children.
"I've seen them when I go for treatment and it just melts your heart," he said. "It's tough enough for an adult but these kids haven't even had a real shot at life yet and they have this big battle."
Last year's journey raised $8,600.
Wells said due to his previous initiatives, local and area media have been contacting him.
For further information, contact Wells at 519-328-1363.
Comments
comments