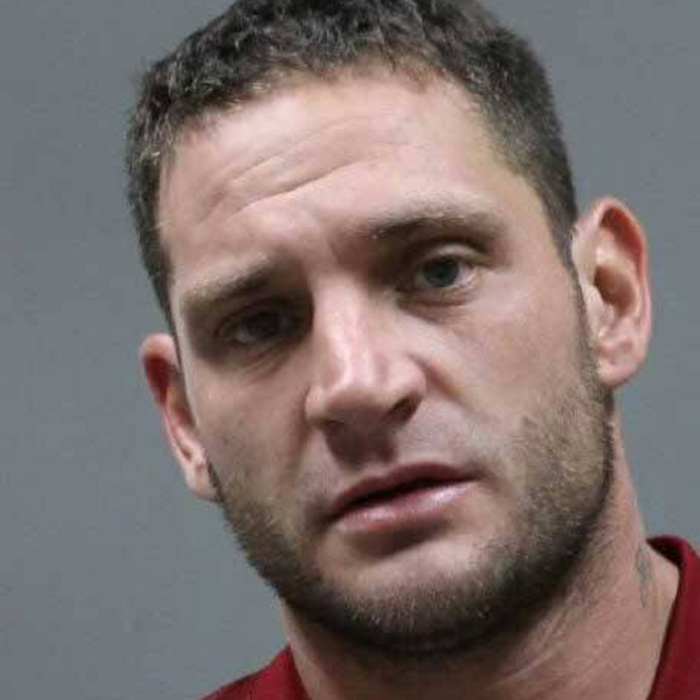 Police in Burlington are searching for a former Chatham man who failed to make a recent court appearance.
Thirty-six year old Derrick Allan Pilon is wanted for failing to comply with his bail conditions after being charged with intimidation of the justice system. He was released from custody but found in Burlington last Sept. He was subsequently arrested and additional charges were laid. When he failed to appear in court an arrest warrant was issued March 11.
He is listed by Halton Crimestoppers as 5`10″, 175 lbs, with brown hair and green eyes. He has several tattoos – "skull" on his right shoulder, "Tribal art" on his upper back and a "Journey" on the left side of his neck. He is known to frequent the areas of Burlington, Hamilton, Chatham, Windsor and the surrounding areas.
Anyone who may have witnessed this person or has information that would assist investigators in identifying him are encouraged to contact D/C Bulbrook – Burlington Criminal Investigations Bureau – Offender Management Team at 905-825-4747 Ext. 2346 or Crime Stoppers at 1-800-222-8477 (TIPS), or through the web atwww.haltoncrimestoppers.com, or by texting "Tip201" with your message to 274637 (crimes).