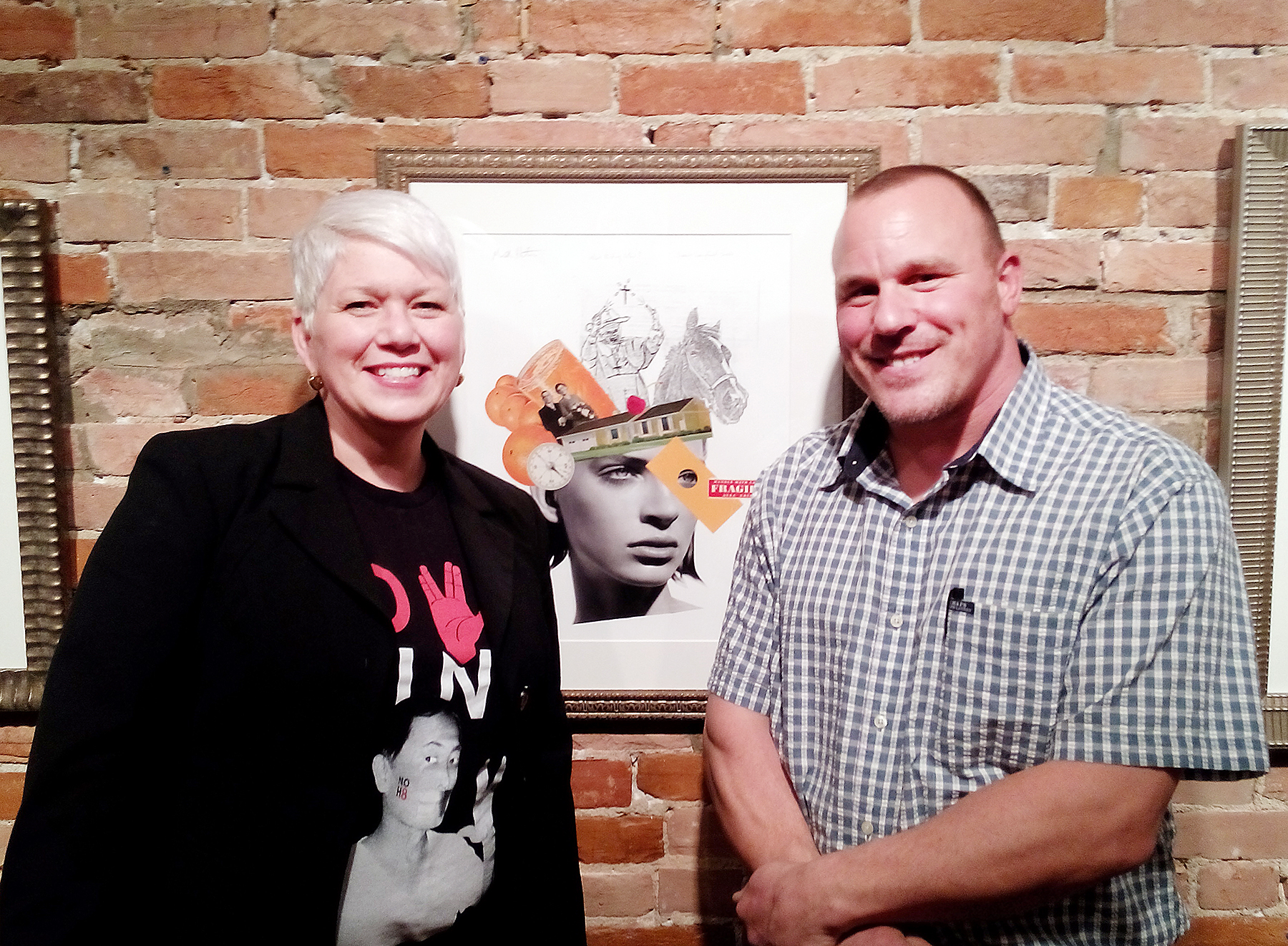 ARTspace exhibiting member Laurie Langford and print master Marshall Heaton are two decidedly hands-off artists who have collaborated to come up with "Offhand Re-Marks."
The artists have challenged themselves to communicate with one another through art despite their differences in medium and method. The show will feature a series of mixed media art (collage and print making) created through a process called "call and response."
The artists explain there are bound to be misunderstandings when two people communicate, resulting from differences in languages, cultures, generations, social cues, hierarchical limitations, or even one's own expectation or understanding. At times, two seemingly similar individuals can communicate with each other and yet have two very distinct understandings of the same conversation.
While it is clear that the "call and response" between Langford and Heaton is fraught with misunderstanding – intentional or not – it is enjoyable to see the subversive humour of which two artists are so fond, shining through in their exhibition.
The exhibition will continue at ARTspace until March 26.
ARTspace is located at 165 1/2 King St. W., Chatham. For further questions regarding the exhibition please call 519-352-1064 or e-mail artspace.tag@gmail.com.