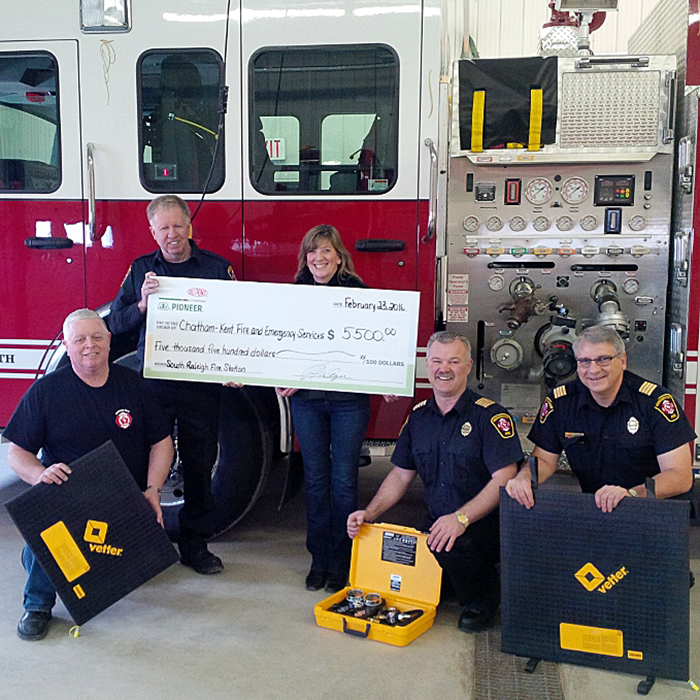 The South Raleigh Station of the Chatham-Kent Fire and Emergency Services received a boost from DuPont Pioneer.
The company donated $5,500 for emergency rescue equipment for the station.
The funding will be used to purchase an air lifting bag system to be used in extrication of victims from underneath vehicles and heavy equipment, and from small spaces after the collapse of buildings.
Dave and Julie Rhodes of Keilcroft Farms, Pioneer sales representatives, presented the cheque to Scott Russell, acting station chief at South Raleigh Fire Department, at a ceremony recently held at the fire station.
"Safety is one of our core values and we are pleased to continue our commitment to making our local communities safer through providing this donation to purchase this important and sometimes lifesaving equipment," Chris Robson, account manager, DuPont Pioneer, said in a media release.
"This air lifting bag system will enable us to save lives by rescuing victims from underneath vehicles or other heavy equipment," Russell said. "This is an extremely useful tool as it can be inserted into narrow openings where most other tools will not fit."