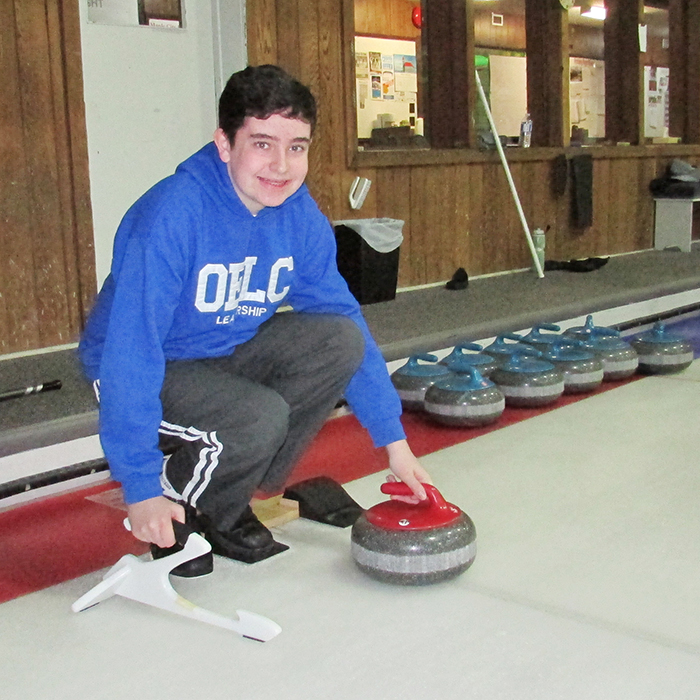 The term "giving back" has become a catchphrase in society but for Ethan Hobbs, it's not a theory, it's reality.
The 13-year-old held his second annual Toques and Mittens Bonspiel at the Chatham Granite Club Saturday and raised "$4,200 and counting" for the Shriners Hospital for Children in Montreal.
Ethan's mom Judy said the overwhelming sense from those attending the event is that it was fun.
"People came out and had a really great time raising money for a great cause," she said. "It was a special day."
The bonspiel nearly doubled in size this year, growing from 10 to 18 teams. Last year's event, raised $3,000.
More than 110 people joined the event for dinner and a special draw, including a trip donated by VIA Rail.
Ethan and his older brother Eric have both received treatment at the hospital which specializes in orthopaedics, spinal cord injury, burns, and cleft lip and palate care for children.
"The Shriners do a great job," he said. "I want to help however I can."
Curling has become an important part of Ethan's life since joining the Granite Club's junior program four years ago. He skips a team and spares whenever he can.
The Grade 8 student at McNaughton Public School hopes someday to be a computer software engineer.
Judy has made a dozen trips to Montreal and is proud that Ethan has become a patient ambassador for the Shriners.
"Eric is 18 now and thanks to the Shriners he has been able to deal with his scoliosis," she said. "The level of expertise at the hospital in Montreal is amazing."
She said support for the bonspiel has come from near and far.
"We had one woman coming from Thunder Bay," she said. "I've also had support from (nationally ranked curlers) Jennifer Jones, Val Sweeting and Lori Olson."
She said the event wouldn't be possible without the support of the local business community and volunteers who make the event possible.
"We're already planning next year's event," she said.
Chatham-Kent Councillor David VanDamme joined officials from the Shriner's Hospital and executives from the Granite Club for the opening ceremonies.
Comments
comments