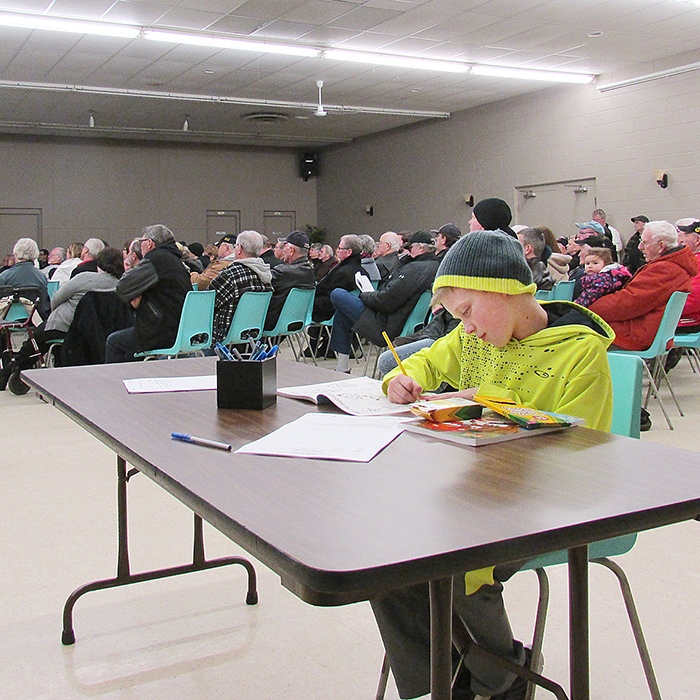 It took two years, four public meetings, and loads of perseverance but Wallaceburg will keep the Snye River as its source of drinking water.
The decision was met by a standing ovation at the UAW hall last Thursday where more than 150 people turned out to hear the details of the plan which will see the W.P. Moynihan Water Treatment Plant continue to operate.
Under a preferred option developed by a consulting firm last year, the plant was to close and Wallaceburg was to be hooked up to the Chatham system via a pipeline which was to be constructed.
The Chatham-Kent Public Utilities Commission will formally endorse the plan next week and barring an attempt to derail the plan by Chatham-Kent council, the matter will be a "done deal" shortly thereafter.
The Wallaceburg option is the right one. We believed it when we editorially supported it in December: chathamvoice.com/2015/12/02/put-water-plant-closure-on-hold.
Given the uncertainty of Lake Erie water quality, the questionable cost benefits of a pipeline and the flexibility of two sources of supply for Chatham-Kent, the new preferred option makes sense.
While public anger was the catalyst for change, the real reason for the about face was that those involved, (the PUC, consultants, and community) were able to have rational discussions and get to the heart of the issue.
Like their counterparts in East Kent, the Wallaceburg community came together to make a passionate but logical case for a matter affecting their community.
Just as councillors shouldn't be bound by residents advocating status quo for status quo sake, neither should taxpayers unquestionably accept the official position of any governing body.
In this case, shifting financial positions (at one point it took forty years for the pipeline to make financial sense, in the next breath it was half that) gave reason to believe the plan had been sculpted to fit an already established narrative.
Nor were residents impressed with municipal government that on one hand allowed tens of thousands of trees to be chopped down, increasing the speed of agricultural runoff into drinking water while at the same time spending more than a million dollars to treat the water it was wilfully helping pollute.
In the end, all parties deserve full marks for a thorough examination of the issue. It's the way things are supposed to work.
Comments
comments