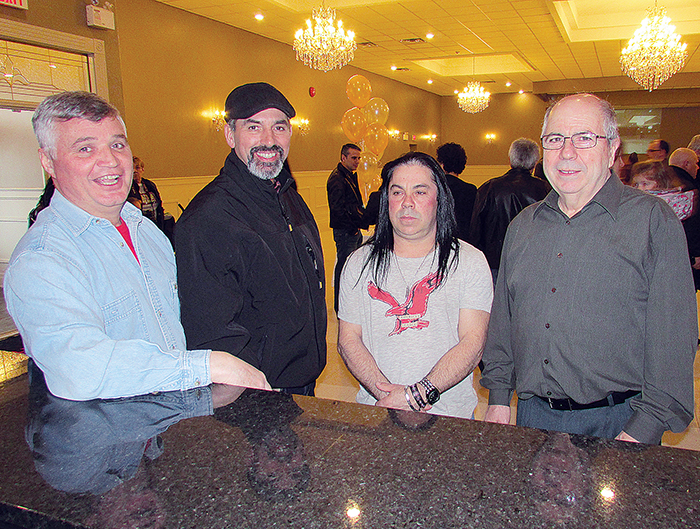 For eight weeks, a labour of love took place at the Portuguese Canadian Club of Chatham, as it underwent significant renovations.
And it all started in the bathrooms.
Dominic do Forno, president of the club, said once the work began to upgrade the bathrooms, and the overseeing group saw how incredible they would look, plans for the rest of the hall changed.
"In our plans, we did not plan do to it this elaborate," he said of the hall, which also features a revamped bar area and eye-catching chandelier lighting. "It started in the washrooms. We ended up touching everything."
Despite the alterations to the renovation plans, do Forno said the workers and volunteers finished the estimated $80,000 project on time.
On Sunday, the club opened its doors to its members to showcase the new look. Jaws dropped as people walked into the facility.
"A lot of work went into here," do Forno said. "There is pleasure and passion in the way it was done."
The club can host events for nearly 400 people, but for a sit-down wedding, do Forno said it tops out at about 330, to leave room for the dance floor.
He believes the renovations will draw more people to book their events at the club.
"Our first wedding is Feb. 27. I think we can increase our bookings."
As for the open house Sunday, do Forno said it was important to let the club's supporters see the finished effort.
"We had to show it to our members before we opened up. It's their club," he said.
Comments
comments