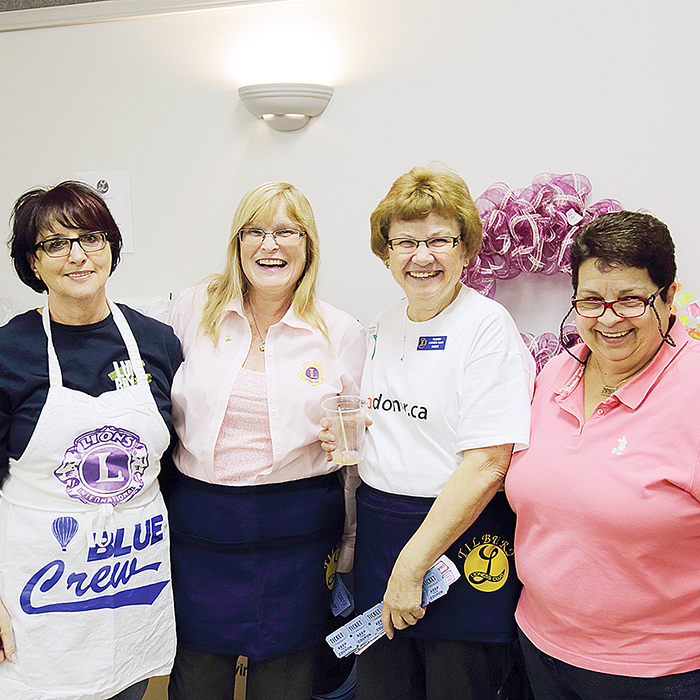 From left, Tilbury Lioness Club members Diane Phelps, Joyce Mahoulich, Sadie Bruette, and Diane Dozois share a laugh behind the scenes at their club's annual spaghetti fundraiser dinner recently.
The event sold out, as 280 people came out to dine and support the club.
All funds raised from the dinner go back into the community to support a number of outreaches.