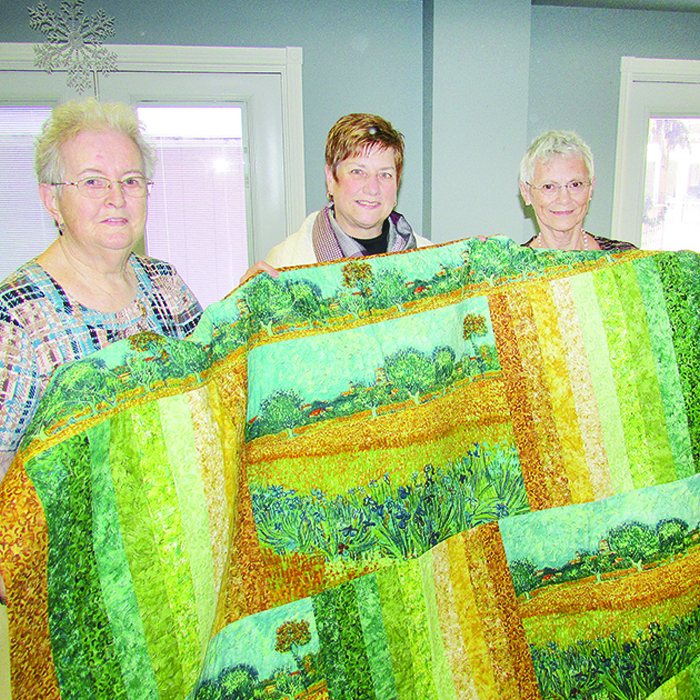 When this group of quilting ladies learned of the construction of the Chatham-Kent Hospice, their needles kicked into gear.
The Stitchin' Sisters said they worked on 10 quilts for the better part of a year.
"We have 10 members and made 10 quilts. Most everybody helped," Marlene Warren, one of the Sisters said. "Everybody had a pattern they liked and worked on it."
The effort is greatly appreciated, according to hospice personnel.
"This is certainly a great effort. These ladies have worked extra hard," Jodi Maroney, director of development for the Hospice, said. "It's so nice to know people care. It's shown by the time and effort these ladies have put into it."
Michelle O'Rourke, director of Hospice services, was impressed by the quilts as well.
Chatham Mazda from Chatham Voice on Vimeo.
"Not only are they beautiful, you just know they're filled with love," she said, adding they will help brighten up the suites and give the rooms individual identities. "We brought the natural colours inside. We wanted the suites to each be a bit different. These quilts will help that to happen."
Warren and fellow quilter Marlene Ternoey also crafted an honour quilt. It captures the rural elements of Chatham-Kent with its colours and imagery.
An honour quilt is laid over a person who has passed away and is making his or her final journey to the front door of the hospice, accompanied by family, staff and volunteers.
The hospice is scheduled to open this spring.