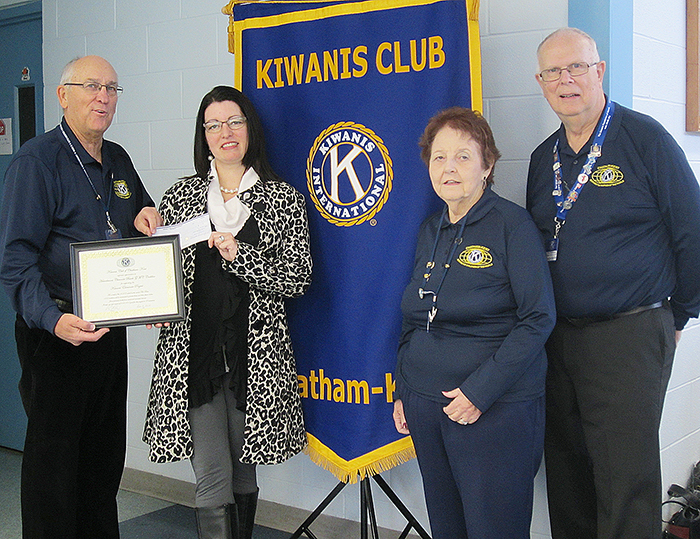 Chatham Kiwanis members and friends and Heuvelmans Chevrolet Buick GMC Cadillac Ltd. teamed up to raise $2,750 for the local club's goal of raising $100,000 towards the global campaign of Kiwanis International and UNICEF to eliminate Maternal/Newborn Tetanus in third world countries.
Known as project Fifty-Five, the program provides vaccinations for mothers in areas where the disease kills one baby every nine minutes.
The test drives raised $1,375 which is matched by the federal government. Thanks to the effort 1,527 mothers and their future babies will receive vaccinations to protect themselves and their future babies from maternal neonatal tetanus.