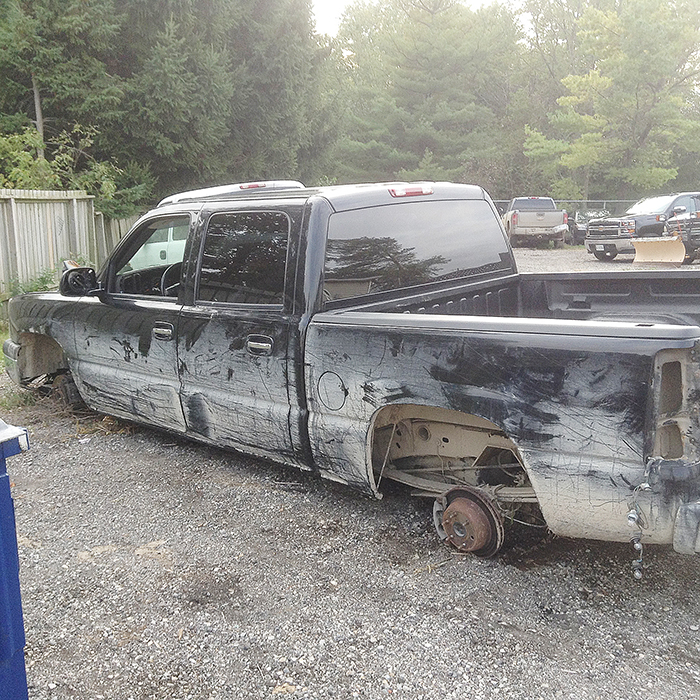 More than 40 charges have been laid against an 18-year-old Munsee Delaware Nation man and a 16-year-old male member of the Chippewas of the Thames First Nation in connection with a three-month long vehicle theft spree in Wallaceburg earlier this year.
Chatham-Kent Police Chief Gary Conn confirmed this week details of the thefts reported in the Chatham Voice in October that the vehicles were being taken to the London area as part of an organized ring where they were stripped for parts.
A total of 18 trucks and SUV's were stolen by bypassing the ignition system on the vehicles; GM models usually a decade or older. An additional seven thefts were attempted.
Conn praised CKPS officers as well as the Middlesex detachment of the Ontario Provincial Police for co-ordinating efforts that led to the capture of the two after a high-speed chase.
Details of the chase can be found in the Nov. 3 edition of the Voice https://chathamvoice.com/2015/11/03/two-charged-after-high-speed-chase/
Conn said extensive forensics work by the CKPS tied the crimes together, allowing the Crown to proceed with charges that include:
Theft of a Motor Vehicle
Possession of Property Obtained by a Crime Over $5000
Possession of Property Obtained by a Crime Under $5000
Attempt Theft of Motor Vehicle
Failing to Comply
Flight from Police
Dangerous Operation of a Motor Vehicle
Drive While Disqualified
Break and Enter
Theft Under $5000
Both suspects have been in police custody since their arrest and are awaiting a bail hearing.