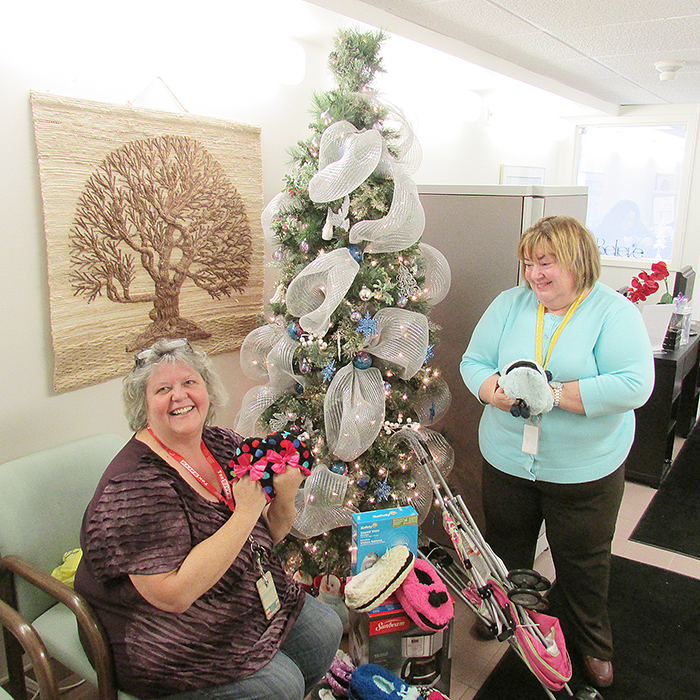 Santa arrived at the Chatham-Kent Women's Centre last week, wearing a ball cap, crew jacket and sun glasses.
He drove a car instead of a sleigh but what he brought was as important a delivery as any that will be made on Christmas Day.
A local man who doesn't want any recognition contacted Darlene Smith, president of the Centre board of directors with a request for a list of urgent items.
Chatham Mazda from Chatham Voice on Vimeo.
"We get calls from donors on occasion who know we have ongoing needs so I was more than happy to talk to him," she said. "I gave him a list of our urgent needs and hoped we'd get one or two items."
Instead, the man arrived last week with a car full of items that included umbrella strollers, baby monitors, a coffee maker, hairbrushes, baby shampoo, baby oil, 33 pairs of slippers, 31 pairs of socks and other items.
"Everything on the list was there," Smith said. "I couldn't believe it. We would have been grateful for anything at all and this happened."
The donor followed it up with a gift of cash the centre will use as more needs arise, but it was the man's story as much as his donation that touched Smith's heart.
"A few years ago the donor saw a woman at the post office who couldn't get into her mailbox because her estranged husband had changed the key," she said.
"The woman began crying because she had no money and was hoping a cheque was in the mail," Smith continued. "He gave her a hug and she said she didn't know what she was going to do. She left before he could offer any help but she did mention she was staying at a shelter."
The man found the address of the Chatham-Kent Women's Shelter and has made donations ever since with this being the most generous.
"The donor had been married and raised a family before his wife eventually passed on," Smith said. "He couldn't imagine that anyone would treat a woman so poorly because he'd never seen direct evidence of it."
She said the donor never again saw the woman he wanted to help but he knows he's helped others in the same situation.
Smith said actions by donors show that people really understand the role of the Centre.
"It keeps me motivated, knowing that we are touching the lives of not only those we help, but also others in the community."
Comments
comments