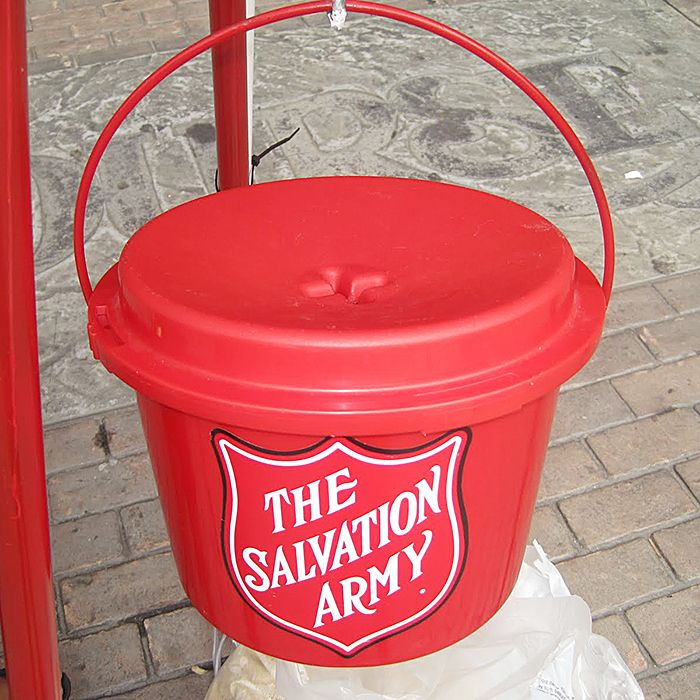 With only two weeks left until Christmas, the Salvation Army Chatham-Kent Ministries is urging the public to help it raise the $300,000 still needed to reach its 2015 campaign goal of $450,000.
Capt. Stephanie Watkinson said since the campaign launch in early November, only one third of the money needed has been raised through the Red Kettles and mail-in campaign.
There are currently 15 Red Kettles in Wallaceburg, Chatham and Blenheim.  Ridgetown kettles will start this weekend.
Volunteers are needed at all locations.
Financial donations can also be dropped off at any Salvation Army location. In addition, donations can be made to one of the Chatham-Kent kettles online at www.fillthekettle.com.
"These funds collected through our campaign are used throughout Chatham-Kent to provide many of our year-round programs," Watkinson said. "It is through the wide range of services that we are able to locally provide hope and dignity to the residents of Chatham-Kent."
She stressed the all funds raised locally are spent in Chatham-Kent.
The Salvation Army is busy filling the requests for food and toy hampers which will be distributed on Dec. 21 and 22.
Toys are still in need from many of the age groups, in particular ages 10-12 girls in all areas.
Wallaceburg needs toys for all ages.
Donations can be dropped off at any Salvation Army location in Chatham-Kent.