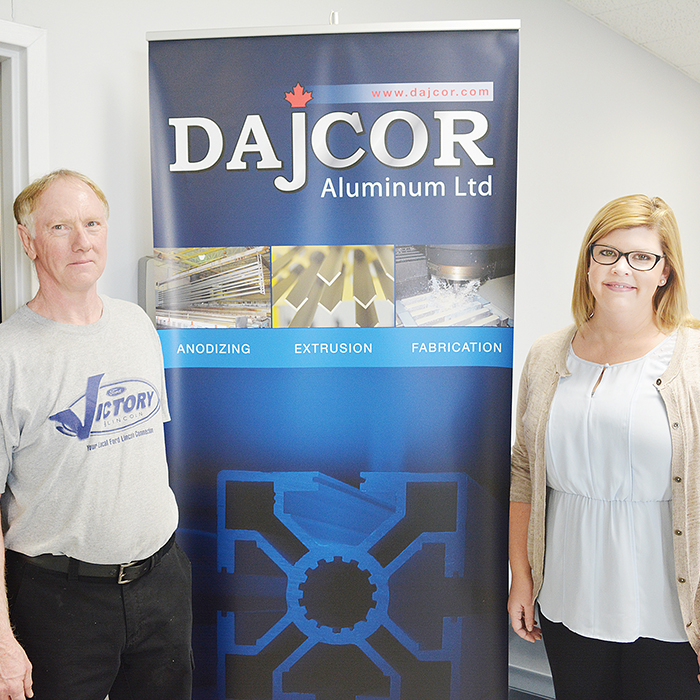 United Way officials are thrilled to share the success of the most recent workplace campaign at DAJCOR Aluminum in Chatham.
"In 2014, our company donated $1800 to the United Way," DAJCOR Human Resources Manager Wayne Cowell said. "We knew that we could do so much better, and we are pleased to report that this year the employees and company combined to donate over $10,000 – an over 500% increase."
United Way's Acting Resource Director Tom Slager said they are grateful for the support the United Way has received from everyone at DAJCOR.
"This amazing gift will be put to good use within Chatham-Kent, and will benefit many, many people," Slager said.
The 2015 United Way Campaign has achieved $1,090,813 of its $2,015,000 goal to date. Funds are allocated to support 40 agencies, programs and services throughout Chatham-Kent.
Comments
comments