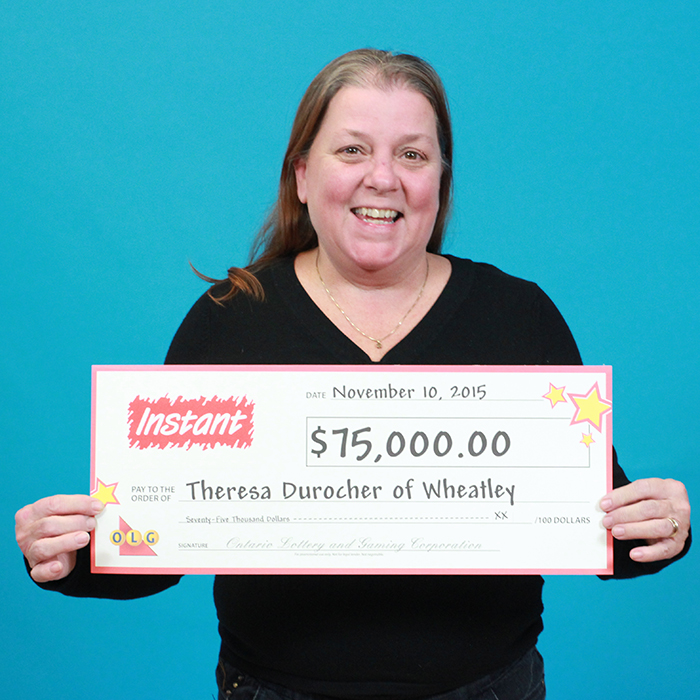 Theresa Durocher of Wheatley is all smiles after winning a $75,000 top prize with Instant Cashingo.
"I was sitting in my favourite chair at home when I scratched the ticket. Suddenly I looked up at my spouse and asked, did I just win?" Durocher said in a media release. "It was a lot to take in!"
She believes that had she won the money in her younger years, she would have spent it in a flash.
"Now that I am older and wiser, I will be thoughtful with my windfall – take a trip and take care of my family," she smiled.