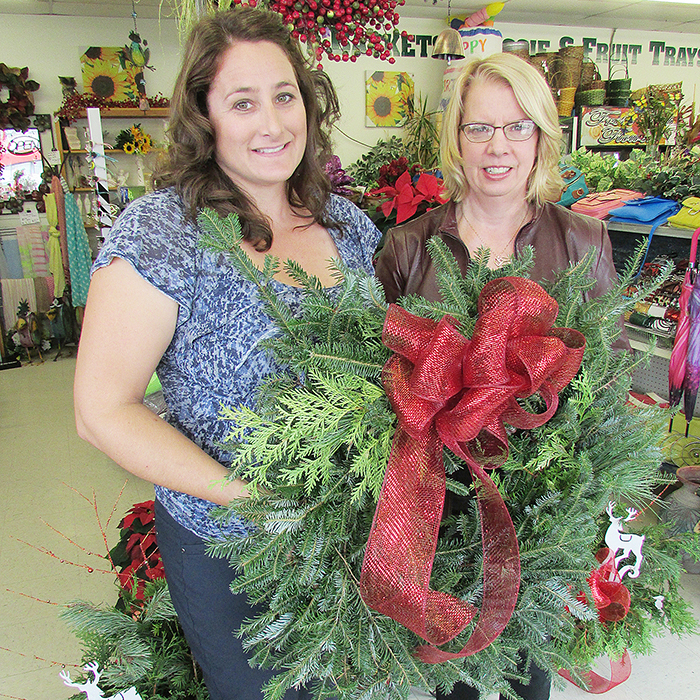 Area florists will be working their magic to dress up Chatham homes in their Christmas finest for the 11th Annual IODE Christmas House Tour Nov. 21 and 22 from 1 – 4:30 p.m.
The Captain Garnet Brackin Chapter IODE organize the event each year to raise money for local charities and part of this year's proceeds – $3,000 – is earmarked for the Chatham-Kent Hospice project, according to IODE member Marianne Johnstone.
Chatham Mazda from Chatham Voice on Vimeo.
Johnstone said there are six homes, two in south Chatham and four in the north, as well as Holy Trinity Church on the tour that will get a Christmas makeover courtesy of several florists who have donated their services.
"This is our 11th year with the Christmas House Tour and we can do it because of the generosity of our florists," Johnston said. "There is a lot work involved with planning, setting up and taking down after the tour."
Decorating is a first this year for Sarah Graham of Sarah's Farm Market and her florist Cathy Wathy, who said some people are still not aware that her Queen Street location is also a full service floral shop. Stager Sue Simpson-Schultz is also working with Sarah's to decorate the home chosen for them.
Tickets for the tour are $20 each and available at BioPed Foot Care and at participating florists Sarah's Market on Queen Street, the Purple Pansy, Glass House Nursery, Ross' Nurserymen, Syd Kemsley, and Laurie Clark Floral and Designs, or by calling 519-354-0803 or 519-351-3126.
Comments
comments