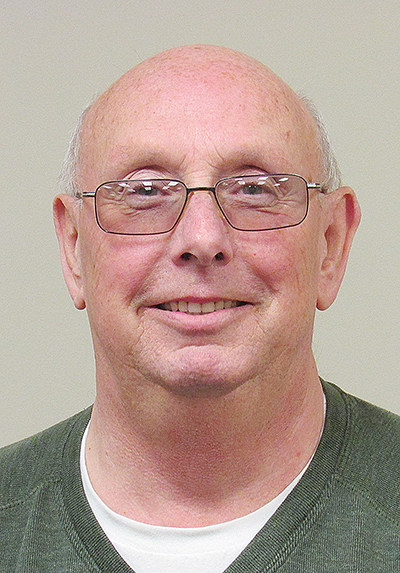 A newly formed provincial council established to increase patient, family and community contributions to health care will have a Chatham-Kent representative.
Bill Holling, a long time patient advisory council member with the local Community Care Access Centre, was one of 16 representatives selected from across Ontario, and the only one from Southwestern Ontario.
Holling, who recently returned from a three-day orientation session, believes the patient family advisory council has great potential.
"The scope of the project and the talent and resources being put forth shows how serious they are about health care across the province," he said.
His appointment to Health Quality Ontario's (HQO) Patient, Family and Public Advisors Council, is for an initial two-year term.
"I wanted to join this committee so I could voice my concerns and views on health care issues province-wide, not just at the Erie St. Clair CCAC," said Holling. "The problems faced locally are, in general, faced provincially as well and need to be brought to the forefront."
Members of the Patient, Family and Public Advisors Council will meet quarterly and through in-depth discussions, will examine HQO's strategic priorities and provide input on how to improve those directives. The advisors council helps contribute to HQO's goal of fostering a culture that recognizes patient, family and public engagement as core to improving the quality of health care.
Holling said a key issue for him is for the system to meet the health care needs of Ontario's seniors.
"In July of last year we had 2.1 million seniors in Ontario and we're projected to have 4.2 million by 2041," he said. "We're having challenges meeting their needs now so unless we can develop strategies that work, we will be facing even bigger problems."
Holling said the challenge will be to meet the needs of the next generation of seniors from a financial and community standpoint.
"The aging population is growing dramatically as the baby boomers get older. We are living longer with a growing number of serious illnesses and chronic disease," said Holling.
"We need to find ways to make sure our seniors have quality medical care in a safe environment," he said.
"These issues are going to impact everyone, not just seniors because of the demands put on doctors, nurses, hospitals, long-term care homes, home care and more. I am excited for the opportunity to provide a voice on behalf of the residents in our region, and to work towards a better care system ove
Comments
comments