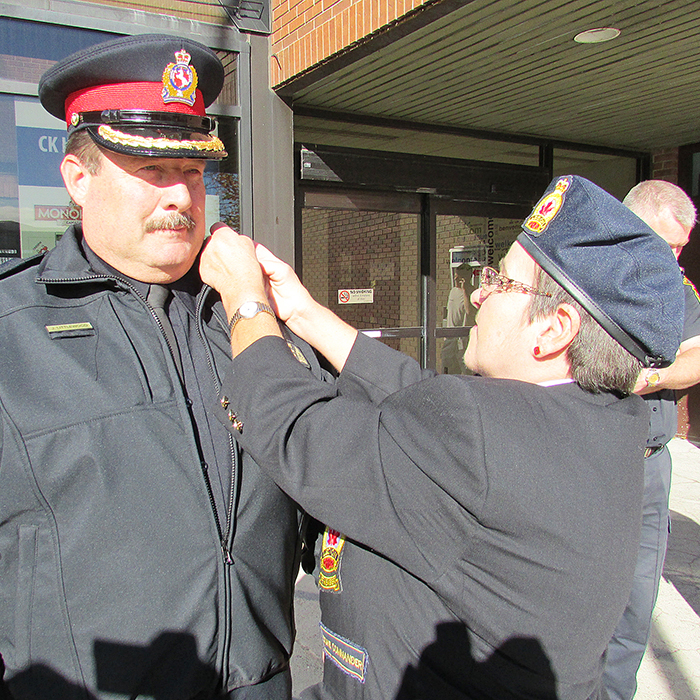 The kick-off of the 2015 Poppy Campaign began Friday in Chatham-Kent with a flag-raising ceremony at city hall. Royal Canadian Legion Zone Commander Irene Williams and member representatives gathered at city hall to officially kick off the campaign with council representative Brock McGregor and Deputy Chief of Police Jeff Littlewood.
Here, Williams pins a poppy on the uniform of Littlewood. The poppy is widely recognized as a symbol of Remembrance, since it was first adopted in 1921.
Williams said last year, the 10 member Legions in this zone raised $120,000 for veterans and Legion programs.
Veterans and volunteers will be hitting the streets this week at various locations across Chatham.