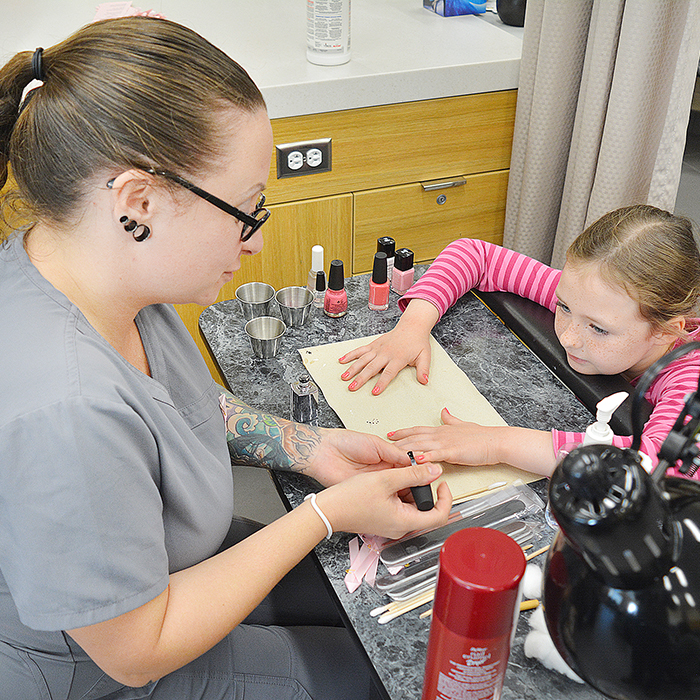 The line leading to room 113 A at St. Clair college stretched down the hall today as women, girls and a few men took part in a fundraiser for breast cancer research.
Students in the college's Esthetician program spent Friday raising funds for breast cancer research by painting nails pink in return for a minimum $5 donation.
Chatham Mazda from Chatham Voice on Vimeo.
Program coordinator Tammy Child said this is the second year for the event that raised $500. Those funds will be matched by St. Clair College's student council for a total of $1,000.
"The students were really enthused about helping out and we're really happy about the number of people who participated," she said.
Diane Van Bommel of Ridgetown, who has been fighting cancer for several years, said she doesn't miss any chance to raise awareness about the disease.
Devin Manning, a power line technician student gave a simple answer when asked why he was having his nails painted. "It's breast cancer awareness month, why not?"