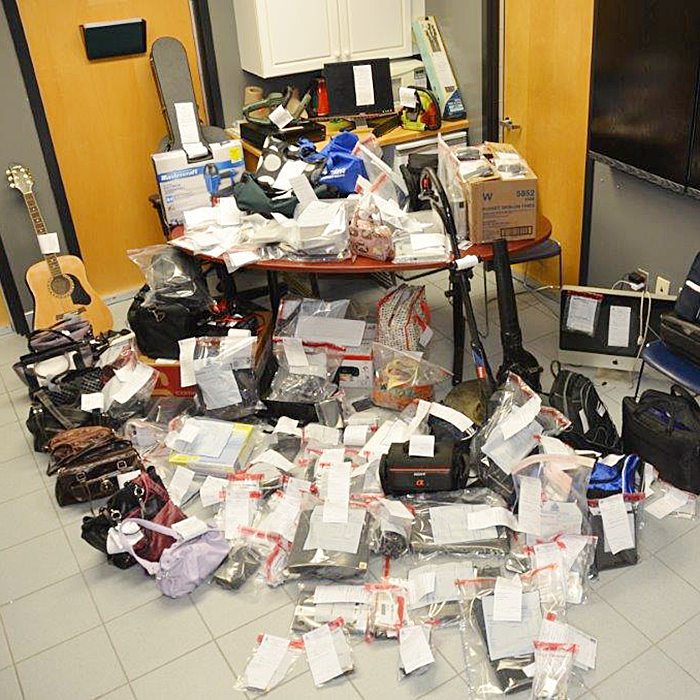 Two residents of Pearl Crescent will appear in court this month in relation to 35 break and enters over a two year period.
Benjamin Polyak, 33 years and Ashley Rossignol, 21 years, both of Pearl Crescent in Chatham have been charged with 83 criminal offences including break and enter, possession of stolen property and gun related charges.
The charges stem from an August 15 residential break and enter on Randolph Crescent which led police to execute search warrants at the Pearl Cresent address in which a large quantity of stolen property was seized and two people were arrested.
Further investigation linked the property from over 35 break and enters in Chatham stemming between 2013 to August of 2015. Of significance during these break and enters a handgun and ammunition were recovered along with several shotguns and rifles.
Police noted that the thieves were particularly brazen in that a large number of these break and enters were committed during the early morning hours when the homeowners were in bed sleeping.
Polyak's next court date is Oct 20 and Rossignol's next court date is Oct 15.
Comments
comments