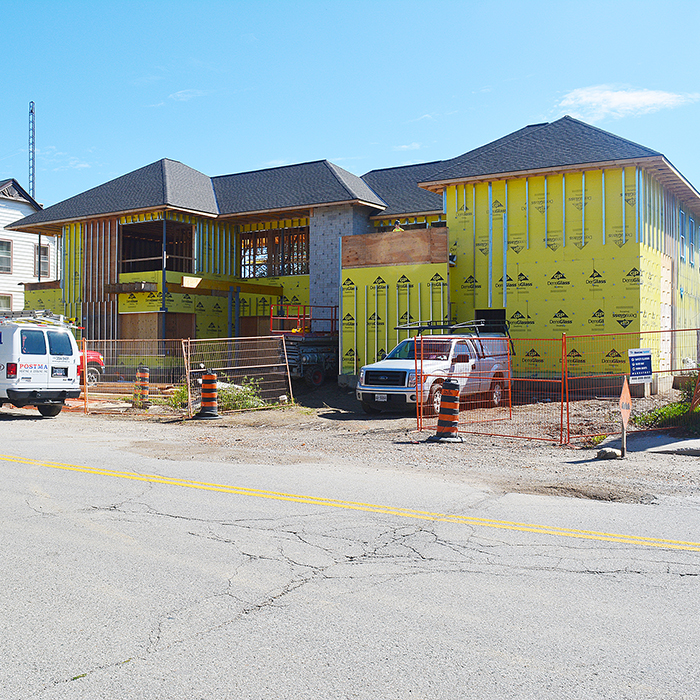 With construction well underway and 80 per cent of its Hope Chest campaign reached, the Chatham-Kent Hospice is ready to begin hiring staff.
Chatham Mazda from Chatham Voice on Vimeo.
Hospice Director of Development Jodi Maroney said applications would be accepted for registered nurses, registered practical nurses and personal support workers between October 13 and October 30.
Application and posting information will be available on the hospice site http://chathamkenthospice.com/
A total of 19 staff members will be needed for the facility that is set to open in early March.
"We had hoped to open at the end of this year but some initial site issues and theft of materials have slowed us down a bit," she said. "Due to the nature of the hospice, we need to have everything completely finished before we move in. We're expecting construction to be done in February after which we will begin furnishing the rooms and setting up."
The 10-bed facility, located adjacent to St. Andrews Residence on Williams Street is being built by Westhoek Construction of Chatham.
Construction began in April so the project will still be completed in under a year.
Maroney said the Hope Chest campaign has raised approximately $160,000 of its $200,000 goal. The funds are being used to purchase items such as bedding, wheelchairs, towel and linen warming cupboards, and kitchen accessories. The campaign will continue through the end of 2015 and a complete list of items needed is available on the hospice website.
Maroney said the hospice is working on a "virtual hard hat tour" video which will be placed on the website in November, allowing the community to follow progress on the project.
"It is very important to our loved ones that we take the necessary time and care to complete the training and the construction perfectly. Like end of life, we have one opportunity to do this right," said Jennifer Wilson, Chair of the Chatham-Kent Hospice Board of Directors.
The hospice is still seeking volunteers for a variety of roles and has scheduled a volunteer information session Tuesday October 27 from five to 6:30 p.m.
For more information, contact Melanie Watson, mwatson@chathamkenthospice.com or telephone 519-354-3113.
Comments
comments