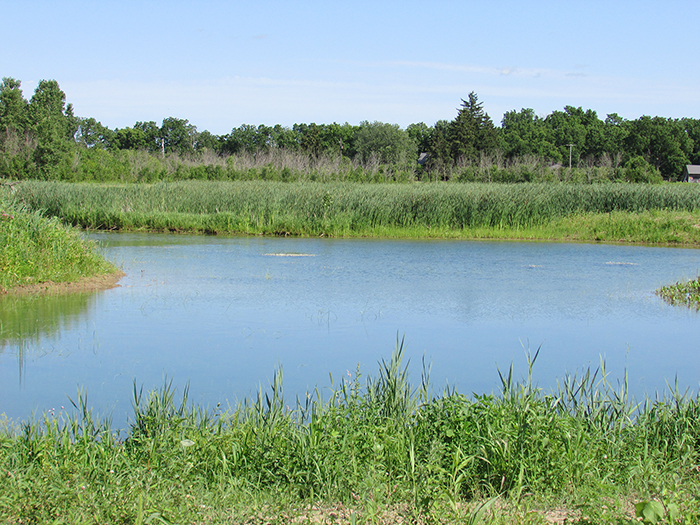 Willy Curran and his wife Suzanne thought they were shaping a wetland when they turned over 25 acres of their Thamesville area farm to animal habitat, but in fact they were building a lot more.
"It's turned out to be quite an attraction for our daughter, her friends and a lot of kids from town who come out," Suzanne said. "It's so nice to see the Wi-Fi go off and hear the kids say "can we go to the pond now?"
Chatham Mazda from Chatham Voice on Vimeo.
The couple said seeing the next generation embrace nature and develop a love for the outdoors means as much as providing a refuge for waterfowl and other animals.
"It seems like it's just a field, but when you go back in there you realize just how much more it is," Suzanne said. "The memories of going back and seeing how nature works is something the kids will carry with them all their lives," said Willy.
The couple, along with Willy's brothers Bill and Bob and mother Iona, began investigating the idea of a wetland on a portion of their Longwoods Road land four years ago.
Last fall everything came into place with partners Union Gas, Ducks Unlimited and the Lower Thames Valley Conservation Authority investing in the project which involved digging six ponds and planting native species on the site that had been used for a sand/gravel pit and pasture. Chatham-Kent also signed on through the Greening Partnership which also includes the St. Clair Region Conservation Authority.
Bob Lauzon and Norm Lane of BF Environmental designed the project and dredged new ponds.
The Curran's site was one of seven stops on the Round the Country self guided farm tour organized Sunday by the Kent Federation of Agriculture.
The site encompasses four eco-systems, forest, water, marsh and prairie. After only six months of growing, it's already beginning to look as it if was always there.
"The prairie grasses are coming in a bit slower but it's getting more and more difficult to tell the new part from the original," he said.
The land is already home to ducks and geese, turtles, herons, deer, rabbits, foxes, butterflies and thousands of frogs. "Sometimes it's just nice to sit out at night as listen to the frogs," Suzanne said. "It's about as peaceful as it gets."
Although the property is designated as the Curran Wetlands, Willy said it wouldn't have happened without the support of partners, including Darrel Randell of Ducks Unlimited and Randall Van Wagner of the Lower Thames Valley Conservation Authority.
"We have a stand of ash that's dying due to the emerald ash borer, but we're re planting with a variety of trees according to advice from the authority" he said.