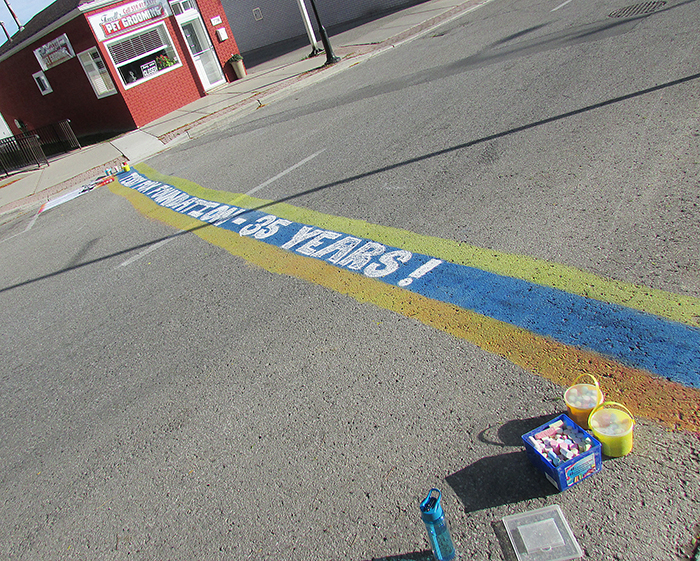 Given a great cause and some creative freedom, it's amazing the way people from across Chatham-Kent responded on the weekend.
The best example was the 35th anniversary of the Terry Fox run, an event to commemorate the courageous battle of a young man who gained immortality even while losing a physical fight against cancer.
Chatham Mazda from Chatham Voice on Vimeo.
After having his right leg amputated while he was still a teenager, he decided three years later to run across the nation.
No one had ever thought of crossing Canada in such a way. In true Canadian fashion, he didn't let that stop him.
His goal was to collect $1 from each Canadian, a total of $24 million.
He completed more than 5,300 kilometers before the cancer returned and ultimately cost him his life a month before his 23rd birthday.
He did it his way and in the 35 years since he died, the Terry Fox Foundation has raised more than $650 million around the world.
Since Chatham-Kent is a community of communities, it was fascinating to see the different ways each centre took up the cause.
In Dresden, volunteer firefighters pulled a truck through the downtown area, while in Wallaceburg, participants started and finished across a hand-drawn chalk line.
Thirty-five kilometer runs and face painting were a part of the Chatham event.
Tilbury featured plenty of children while Ridgetown made it a point to honour cancer survivors.
Blenheim featured the second largest number of participants, affirming the town's giving reputation.
However they chose to contribute, from length of run to complimentary events, it was a day for each one of us across Chatham-Kent to be proud.