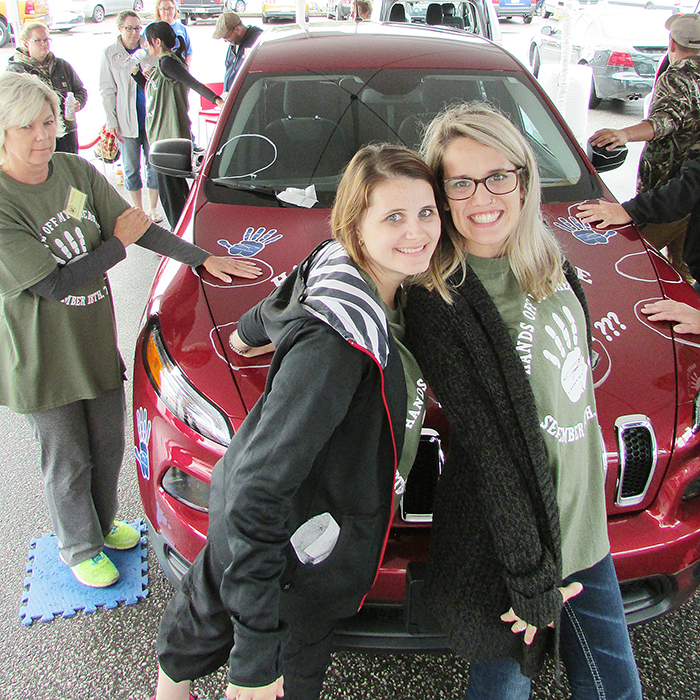 Organizers warned participants it was going to get nasty, but Morgan Dale was up for the Hands Off! challenge.
After 25 and a half hours with her hand on the 2016 Jeep Cherokee, she left the victor at the annual Chatham Chrysler charity event.
Actually, four local charities – the Chatham-Kent chapters of Big Brothers Big Sisters, Juvenile Diabetes Research Foundation, Downs Syndrome and St. Vincent de Paul's Brown Bag program – benefitted as well.
Estimates place total money and goods raised this year at nearly $15,000.
Organizers were pleasantly surprised a food drive Friday wound up filling a room with food at the dealership.
Chatham Mazda from Chatham Voice on Vimeo.
Wendy Bloomfield, one of the Hands Off! organizers and a salesperson at Chatham Chrysler, said the 26 contestants had from noon until 9 p.m. Friday to encourage friends and family to bring a non-perishable food item to the event. Up for grabs were two tablets.
Bloomfield said they'd hoped to see enough food come in to fill a table. What they got instead was a steady stream of people bringing in large quantities of items – cases of water and snacks, bags of canned goods and boxes of cereal and noodles.
"They were so appreciative. One of their members actually cried in appreciation," Bloomfield said of the Brown Bag Lunch crew. "It makes it all worth it."
Contestants Christian Pederesen and Joel DesJardins wound up winning the tablets.
The 26 participants also raised more than $9,300 prior to the event.
As dedicated as they were bringing in the funds and food, they were equally dedicated to keeping their hands on the car. After 24 hours, there were still 10 people on the Cherokee.
That changed.
"They were a hard group," Bloomfield said. "It came down to four of them when we started being really mean."
Dale won it when the final four were told they'd have to squat with a bottle of water over their heads in one hand, with one leg out in front of them, while up on tiptoes on the other foot … all while still holding onto the Cherokee.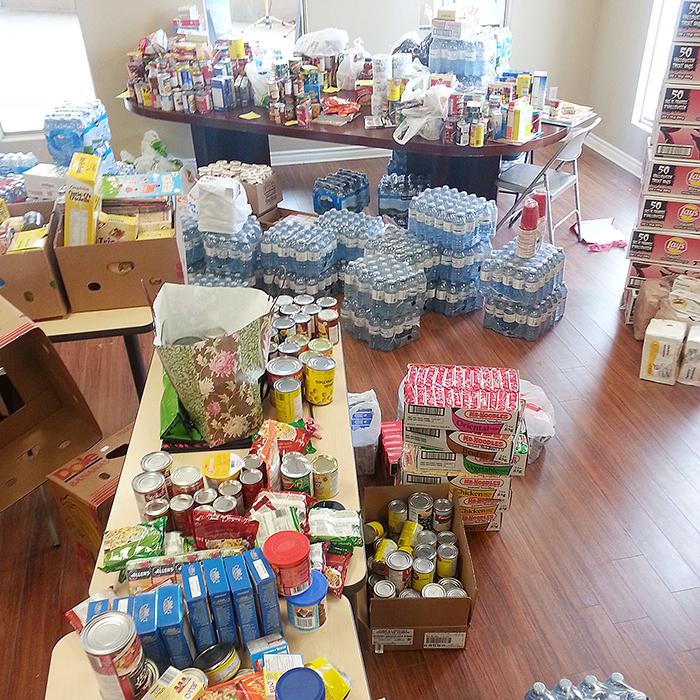 Comments
comments