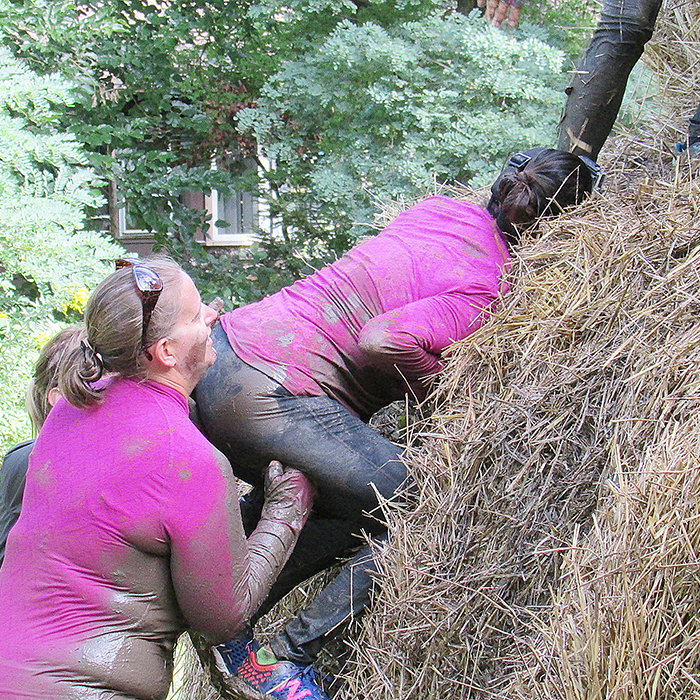 The 2nd Annual Grapes of Wrath 5K Mud/Obstacle Run brought young and… older out Saturday to test themselves against mud, towering hay bales, and an astounding variety of creative obstacles, raising over $25,000 and counting.
Teams found ways to conquer the hay mountain, above, by sliding down to the bottom and found ways to climb through or over the spider wall, below, just two of 12 obstacles on the course.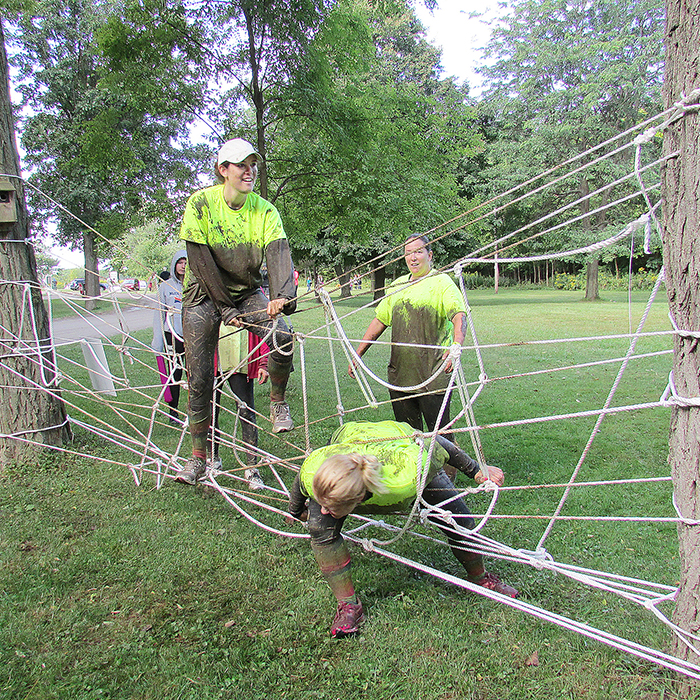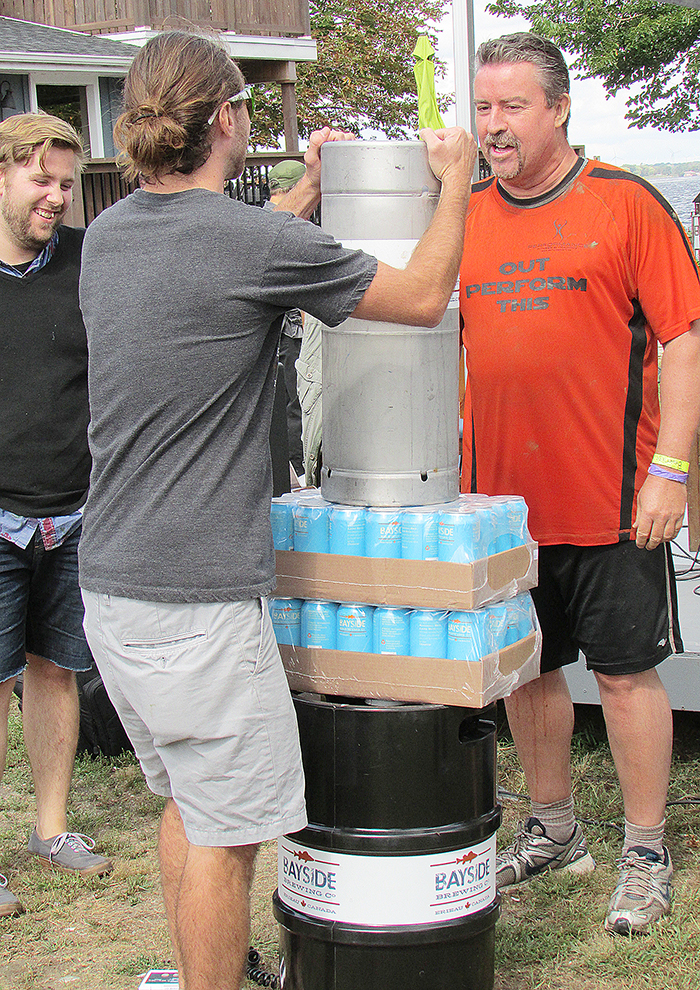 At Bayside Brewery in Erieau at the sponsored wrap up lunch, top fundraiser Gord Purchase won his weight in beer as Ryan Watson of Bayside figures out how much beer that actually is.
Canadian Cancer Society area manager Cindy Vinall thanked everyone for making the event a success an event and raising funds for cancer research.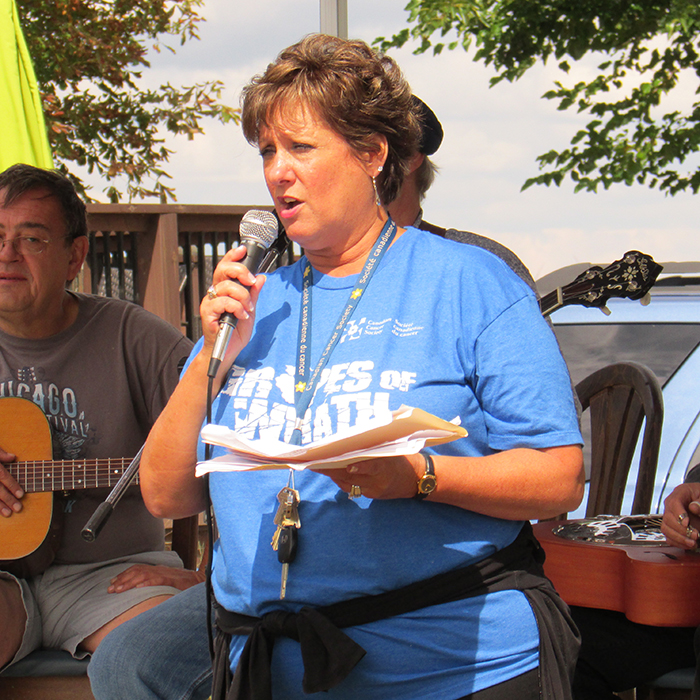 Comments
comments