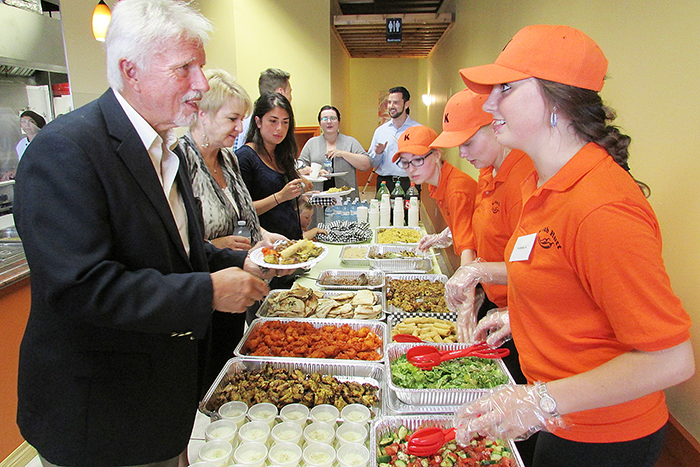 One of Chatham-Kent's newest restaurants held its grand opening recently.
The Kebab Hut, on St. Clair Street, has been open for more than a month, but after a soft opening, the owners opted to host dignitaries and invite the public in for a taste recently.
Co-owned by Muhamad Ghaffar and Naveed Pasha, the restaurant offers a variety of spicy flavours from Mediterranean, Indian, Pakistani and Middle Eastern cuisine.
"We're bringing a different taste to Chatham-Kent," Ghaffar said.
He and Pasha said before they opened, members of the local Muslim community had to travel to Detroit or Toronto to experience cultural cuisine.
Pasha said the local community has already embraced the restaurant as well.
"It's already been a success. We've had great response from the community," he said. "It's great food, different food and reasonably priced."
The restaurant features a bright, friendly interior, thanks to interior designer and architect Saleem Akhtar.
Pasha said whenever possible, they purchase local produce to use in their cuisine.
Comments
comments