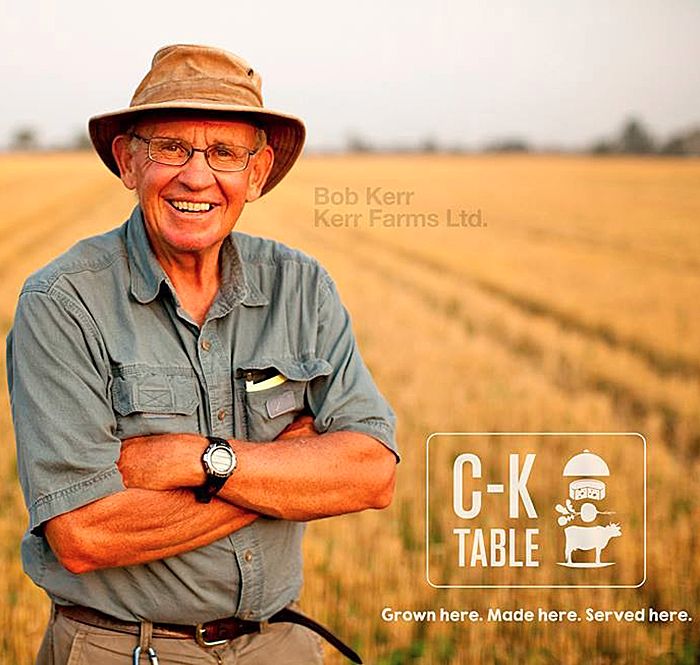 The table is getting so crowded that it's expanding.
The CK Table, that is.
The event – winner of the 2014 Ontario Culinary Tourism Award for Ontario Culinary Tourism Event – is in its fifth year. It's expanding to include the full weekend.
The inaugural Rethink Food Weekend takes place this coming weekend, Sept. 12 and 13.
"This is a chance for people in Chatham-Kent to visit local farms and meet farmers who are on the cutting-edge of sustainable and organic farming," Paul Spence, co-founder of CK Table, said in a media release. "There are a lot of exciting things happening in local agriculture right now and this is a one-of-a-kind chance to meet the people who are part of it, and best of all taste the amazing food they are producing."
Back again is the CK Table dinner, a multi-course farm-to-table feast hosted at a local farm, using all local ingredients, and prepared by top-notch chefs.
Chatham Mazda from Chatham Voice on Vimeo.
Because of the dinner's success, organizers opted to expand. They've added more special events and on-farm experiences. This includes the first-ever Heritage Grains Tasting Evening being held Saturday at the newly opened The Kent 1874. CK Table has partnered with Everdale Farms and the Bauta Seed Security Initiative to showcase the versatility, taste and nutritional benefits of heirloom and heritage grains, which are starting to make a comeback, including on farms here in Chatham-Kent.
"The revival of heritage grain varieties, like red fife and white Sonora, which are being grown on farms in Chatham-Kent, is an exciting development in sustainable agriculture and healthy eating. Not to mention it really tastes better in recipes than the processed and highly refined white flour," Aabir Dey of Everdale Farms, said in a release. "And what better way to raise awareness about these varieties than by showcasing all the tasty food and drinks that are being made with these grains right now across southern Ontario."
The dishes being created for the tasting event include pasta, pastries and desserts, breads and whole grain salads prepared by the Fanshawe Artisanal Culinary program and craft beer from the London Brewing Cooperative – all using heritage grains grown in Chatham-Kent. There will also be artisanal cheeses and local mocktails served.
In addition to the Heritage Grain tasting, farm tours and on-farm tastings are being held across Chatham-Kent, and brewery tours and tastings at Bayside Brewing Company as part of the Rethink Food weekend. Sunday will see the CK Table farm-to-table feast held in Jeannette's Creek at St. Peter's on the Thames at 1pm, as well as a local artisan farmer's market beforehand from 10 a.m. to 1 p.m. All are welcome and some tickets are still available for all events.
For a full list of events and to buy tickets for the CK Table Rethink Food Weekend, please visit www.cktable.ca.