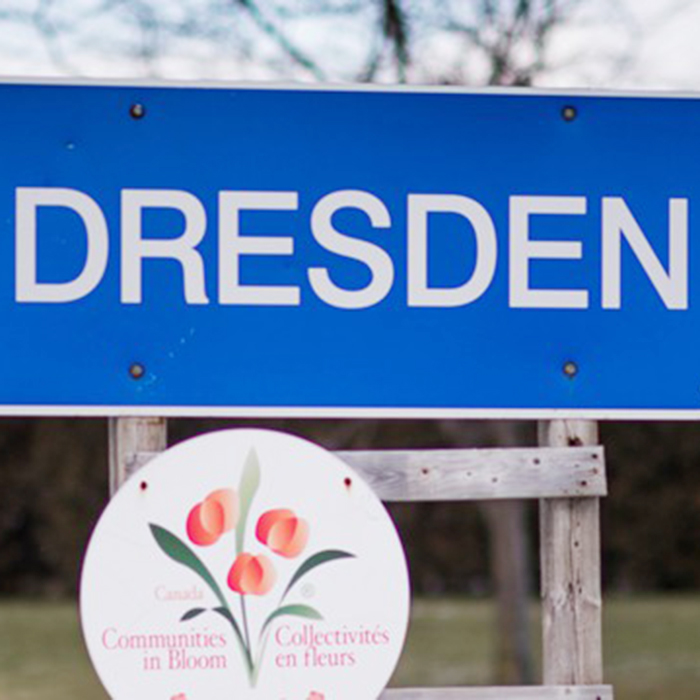 In an effort to get younger families interested in the faith community, a church in Dresden plans to hold drop-in afternoons for kids.
Andrew Cornell, pastor at St. Andrew's Dresden, said the church is organizing LIFE!, a Wednesday drop-in afternoon for kids, offering activities and even help with homework, beginning Sept. 9.
Chatham Mazda from Chatham Voice on Vimeo.
Not only is it a form of outreach to the community, it is also a form of evolution for the church.
"The idea for it came from the fact we just weren't getting young families anymore in church on a Sunday morning," Cornell said. "Sunday has become just like any other day of the week.
"We want to give people an opportunity to be part of the faith community, not just on Sunday mornings. It's starting with the kids."
Cornell said the average age of parishioners at St. Andrews is 65 or even higher.
"We have a lot of grandparents whose kids don't go (to church) anymore or who go to other churches – bigger churches that have the programs," he said. "We're trying for an alternative."
Cornell said organizers of the drop-in days, which take place from 3:40 p.m. to 5:30 p.m. Wednesdays for elementary-school-aged children, hope a big draw will be tutoring. There are five retired teachers who attend St. Andrew's who have stepped forward to volunteer their time to assist.
"You know how expensive tutoring can be. Not everyone can afford that kind of stuff," Cornell said.
Aside from tutoring and homework help, the kids will experience a variety of activities, including "a little bit of scripture, real basic Sunday school stuff," he added.
There will also be such things as cooking lessons, put on by a couple of the parishioners, and even an opportunity to learn about working with tools, as one volunteer owns a construction company, Cornell added.
"We will not have everything every week. It's just not possible," he said.
And there will be games and activities, inside and out.
"We want to cater this to the needs and interests of the kids. We'll let them guide it," Cornell said. "If enough kids are into a certain thing, then we'll try to cater the activities around them."
But that won't include video games. Cornell said electronic devices are to be checked at the door, but cell phones can be monitored by a volunteer in case of a family emergency.
There will also be snacks and quiet time.
Cornell said a lot of thinking, followed by a great deal of planning, went into the drop-in program. But he admits he's not sure how it will be received.
"We don't know who's going to come through the door Sept. 9," he said.
But something had to change for the church, Cornell added.
"This is just one way of trying to do church different. If you look at the big picture, we really have to rethink things. You add 10 or 15 years, for three quarters of the congregations out there, they are not going to be there unless they do something differently," he said. "We're not rearranging the deck chairs in a panic. We're trying to communicate differently, but keeping the message."
For more information on the drop-in program, call 519-683-2442.
Comments
comments