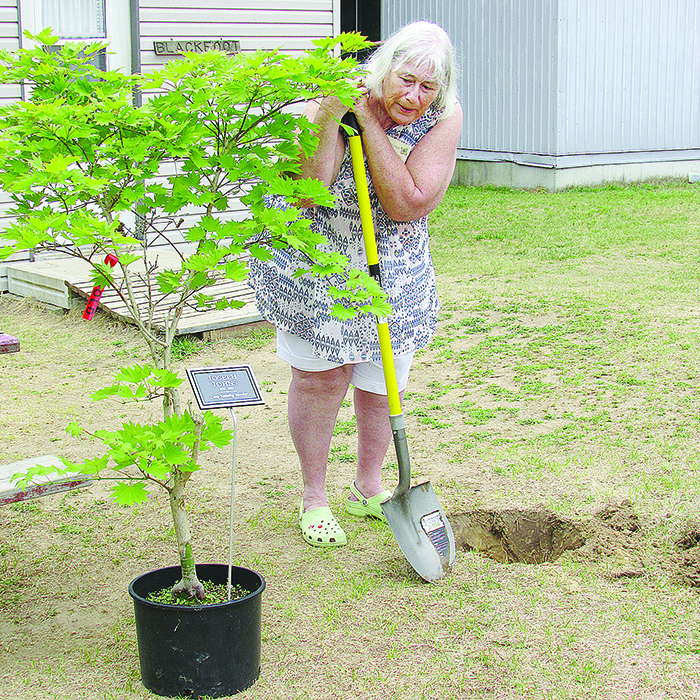 The board and staff of Camp Vincent had reason to celebrate this weekend in the midst of a busy summer.
St. Vincent de Paul (SVDP) board members, volunteers and staff gathered Saturday at Camp Vincent, near Bothwell, for the grand opening of the new pool installed by Quality Pools after two years of uncertainty. The Chatham pool company stepped in when the previous contractor, New Wave Pools, did not fulfill the contract for a new pool, despite receiving $40,000 from the charitable organization.
Chatham Mazda from Chatham Voice on Vimeo.
The pool gives campers a welcome reprieve from the heat, and provides a venue for summer fun for kids attending camp. Chair of SVDP Particular Council Val Butterfield officially opened the pool and accepted a $15,000 grant cheque from Hydro One to be used for the pool. The amount was announced in February and was part of the down payment given to the previous contractor.
The SVDP also took the opportunity Saturday to dedicate the new dining hall for campers to the late Fr. Jim Williams, who left a bequest to the camp to be used for the new hall and for the pool. Williams was the pastor for many years at Blessed Sacrament Church in Chatham and was well known and loved for his powerful voice and inspiring talks.
Two trees were planted in a special ceremony as well on Saturday to honour two men special to Camp Vincent. Butterfield honoured Joseph Johns, the founder of the camp and long-time supporter who died earlier this month. The Johns family was on hand for the ceremony, as was the family of long-time volunteer Alphonse Charron, who also had a tree planted out front of the cabins in his honour. Charron, who lived close to the camp, took great care of the grounds summer and winter, according to Butterfield.
The SVDP continues its fundraising campaign to try and recoup the $40,000 paid out in the initial contract, Butterfield explained. Quality Pools in Chatham stepped up to put in the pool and loaned the SVDP $23,000 to complete the pool project in time for this year's camp season. Anyone wanting to make a donation or know more about the camp for children can go to www.campvincent.com or call 519-695-2404.