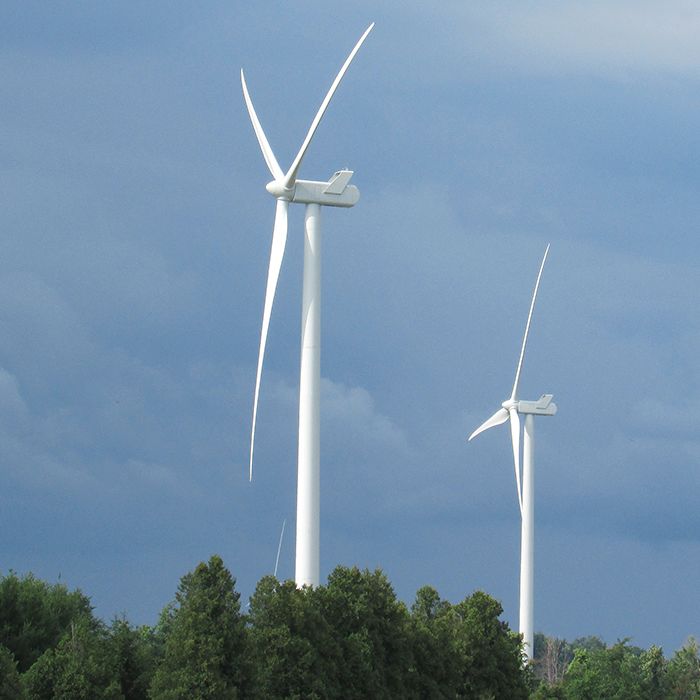 When it comes to protecting our environment in Chatham-Kent, it appears we have a double standard.
If we can make money from an initiative, we're all for it; if we have to confront some uncomfortable facts, we'll take a pass.
Chatham-Kent is home to hundreds of wind turbines. A Google Earth photo at night would have us lit up with flashing red lights like some northern Nevada city, without the casinos.
Chatham Mazda from Chatham Voice on Vimeo.
In a strong bit of negotiation, the community has managed to extract millions from the wind farms, to help with a variety of projects. Other areas have received less.
The major question that awaits us will be what happens when the lucrative subsidies, which cost Ontarians billions, dry up? Will we, as have other areas, be left with hundreds of skeletons when the turbines have been surpassed by other technology?
Will the owners be targeted by the property standards police?
We'll know in less than a generation.
While we congratulate ourselves on the turbine funds, we remain blissfully, some would say wilfully, ignorant about the damage being done to our water supply.
The ignorance came into play on our last council term when the mayor cast the deciding vote against a six month moratorium in tree cutting to see if we needed to join the majority of southern Ontario communities who have a bylaw.
His action led to the destruction of thousands of trees, many in south and east Kent, while property owners anxious for a few more dollars bulldozed woodlots.
As he was told at the time, those trees help hold back and slow the release of chemicals into Lake Erie and after rainstorms, and improve our water quality.
It's one of the reasons behind the increase in contamination that leads to algae bloom. That wasn't as important as votes in an election year.
Our solution is to invest millions into dealing with a problem that wouldn't be as much of a problem if we had acted earlier.
Which brings us to the battle between the mayor and citizens of Wallaceburg. Those citizens don't want the water the mayor has politically protected, and they're upset. Where they prefer the status quo or joining with the Lambton water pipeline and giving the entire community a chance for Lake Huron water, the Public Utilities Commission sees a second supply as not worthy of strong consideration.
Mayor and council have been virtually silent on the fact millions of gallons of untreated sewage flow into the Thames River and through our community every time a major storm happens upstream in London. More "nutrients" flow into Lake St. Clair and then into Lake Erie, creating more food for an algae bloom.
We can't force London to upgrade its sewage treatment plant, but at least we could lobby the province to release funds to do so.
To the public we seem to have no problem swallowing whatever floats downstream into the source of our water.
Just add millions to treat it and the problem doesn't exist.
It's bad planning and lack of vision from people who should know better.