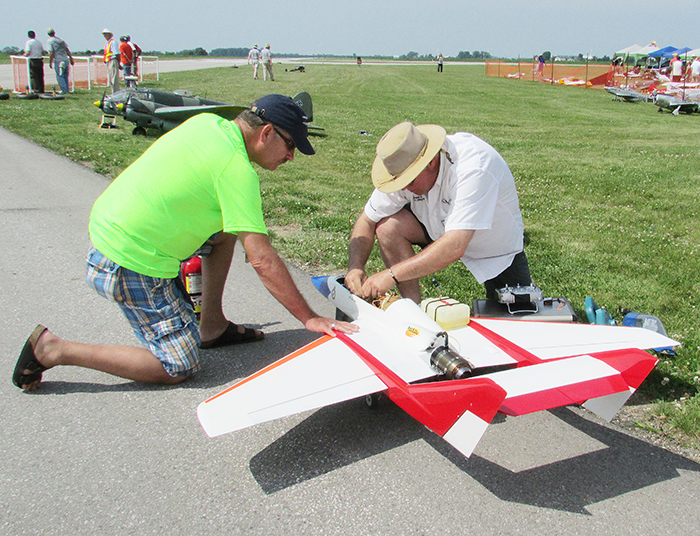 Wow, what a weekend. No way to get to everything.
But that's not necessarily a bad thing. We had so much going on, and so many diverse options, there was likely something for everybody.
Like food and music? Ribs and Blues rocked Shrewsbury.
Like horses and fundraising? It was rodeo time in Pain Court.
Chatham Mazda from Chatham Voice on Vimeo.
How about classic and custom cars? An auction in Chatham and a show in Mitchell's Bay.
Remote control aircraft turn your crank? The Warbirds and Classics Fly-In took place at the airport.
Throw in an Art Crawl in downtown Chatham.
And, of course, the annual Blenheim CherryFest took place. From the midway to pit spitting and pie eating competitions, there was a heck of a lot going on at that event, as always.
I think my daughter's favourite part is the different cherry-flavoured soft drinks for sale there.
For me, the Warbirds and Classics event drew my attention, as I assembled and painted scale-model military aircraft as a kid, and once owned a P39 Airacobra control-line aircraft. It was fun, but you'd get dizzy after a while going in circles.
The R/C guys have it so much better, and some of them fly quite large models. Some weigh in excess of 100 pounds. That's insane, and cool.
And the turbine-powered jets take things to a different level. I'd be afraid of flying something at such speeds that one flick of the controls would splatter the craft all over the ground.
I caught some of the custom car auction at the Bradley Centre. Judging by the great turnout, I think Chatham is a great spot to host such an event.
From there I headed south to catch the fly-in. There were some incredible planes on display and in the air. Seeing a scale model He-111 bomber fly over the airfield was pretty darned cool. Owner Carl Bachhuber of Wisconsin actually dropped dummy bombs on the grass beside the runway during one pass.
Not all of the weekend was taken up at big public events for the Corcorans. We also attended a holey board tournament at Sensei Jeff's place. I suck at the game, despite having a holey board set of our own.
I blame being left handed, but no one believes me.
If you've never played, holey board involves you throwing three rings at a rectangular board that has three holes in it. Each hole has a different point total, and the goal is to reach 21 before your opponent does.
I turn the game into a match of attrition. Well, at least I do for my team.
We still had a great time, introducing friends Pete and Arlene from Lindsay to some of the Chatham folks. They fit right in.
With any gathering at Jeff and Tammy's home, food was a big part of the day. Jeff, who didn't barbecue too much in our cold winter, is trying to make up for lost time. He did a big pork shoulder on the weekend, much to everyone's delight.
We hit Erieau on Sunday, and while it was a few degrees cooler than in town, it was still warm out there. It had been a while since we visited Bayside Brewing Co., so that was a welcome treat. Unfortunately, we sat inside, as the place was quite busy. It was rather warm in there, but our dinner was excellent, and the beverages were quite refreshing.