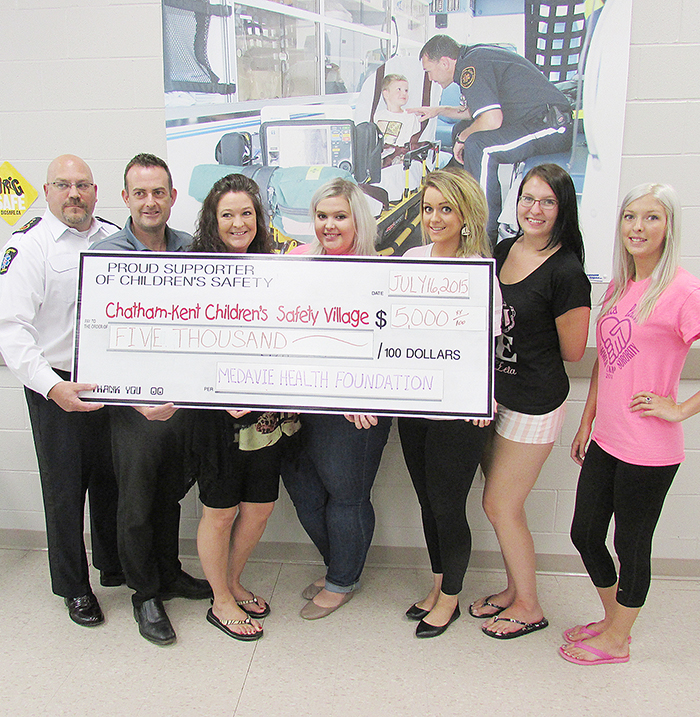 From left, Medavie personnel Matthew Gaudette and Steve Pacino hand over a cheque for $5,000 to Barb Lovell, executive director of the Chatham-Kent Children's Safety Village, and members of the Delta Pals – Tabitha Jennings, Rebecca Westlake, Michelle Whaley, and Tiffany Lovell.
The money will help fund the sorority group's week-long camp at the village, which focuses on anti-bullying, self-respect and respect for others.
The camp is for girls aged six to 12 and takes place July 20-24.