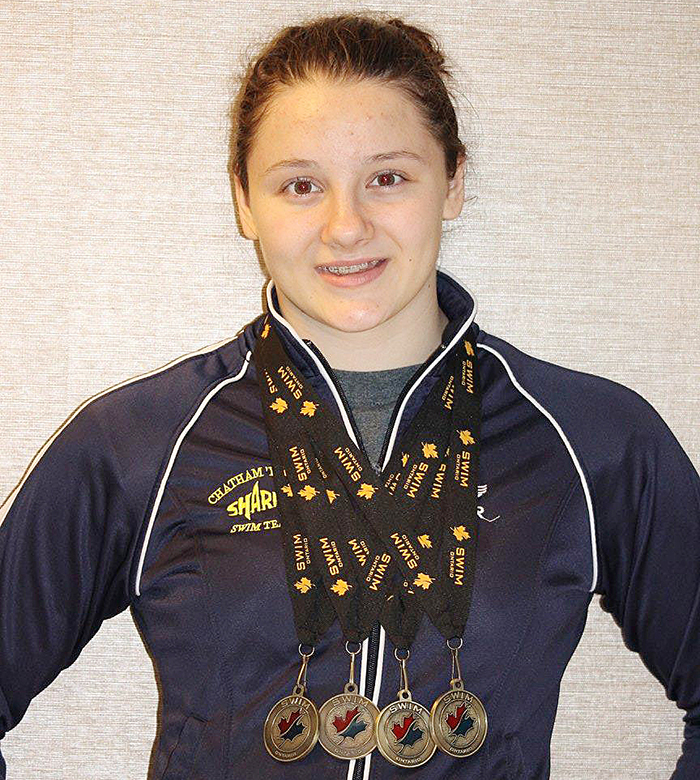 Chatham Pool Shark Madison Broad enjoyed a winning weekend at the 2015 provincial championships in Nepean, winning four of her six races.
Competing in the category of women's 14 year olds, she won gold in 50 free, 100 back, 200 back and 100 fly, while finishing 8th in 100 breast and 12th in 200 free.
As the lone Pool Shark at the meet, Broad picked up a total of 131 points to finish 33rd overall out of the 68 teams competing at the meet.
Broad also picked up the Individual Highpoint Award in the Women's 14 year old category for the top FINA point swim in her 100 Back race, scoring 697 FINA Points.