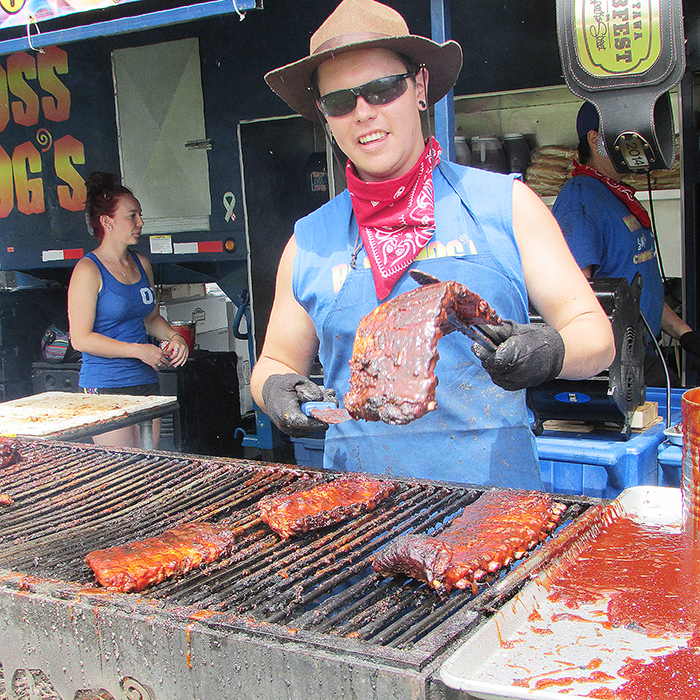 Doug Hillier hopes for a finger licking good weekend.
The man behind the Chatham RibFest said if Mother Nature co-operates, turnout could be huge.
Hillier hopes for between 30,000 and 50,000 visitors this weekend in Tecumseh Park.
"Last year was phenomenal. Traffic was huge," he said.
Hillier has been in the summer food festival business for more than 25 years. He puts on the London and Windsor RibFests, plus a handful of other summer events in the London area.
He said the London RibFest is the biggest in the nation, and is where the craze all began.
Hillier took over the Chatham event from the Rotarians three years ago and has shifted the focus to food from music. In the past, the Rotary Club brought in such acts as April Wine and Kim Mitchell as headline entertainment.
The setup for the weekend still has entertainment in the band shell, but organizers have moved the rib companies to the east side of the park, closer to the stage.
Hillier called the food area "the kitchen.
"Every party at your house ends up in the kitchen," he explained. "Now, the music isn't the star; the food is the star. Food, we put all our marketing into that."
RibFest continues through Sunday.