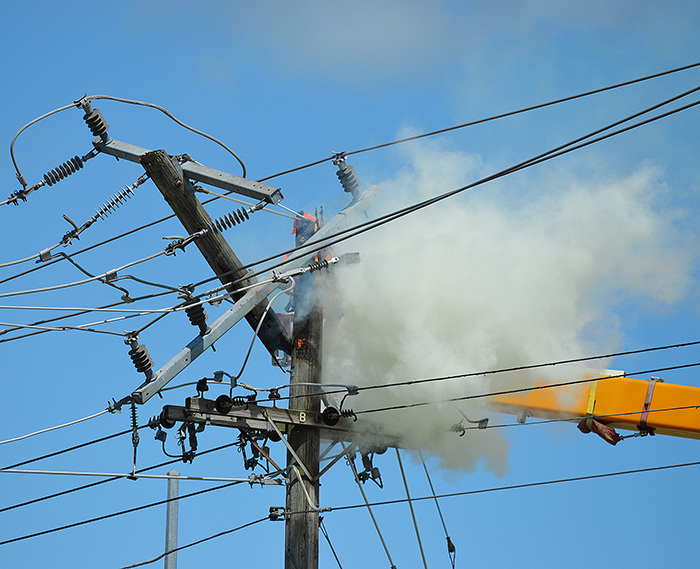 Saturday's heavy rain is being blamed as the cause of a power outage in Chatham Sunday afternoon.
Ken Taylor, supervisor of operations at Entegrus, said the damp conditions after 60 millimetres of rain fell Saturday is the likely cause of an insulator failure that resulted in a fire near the top of a hydro pole at the intersection of McNaughton Avenue and St. Clair Street.
Taylor said the power went out shortly after 3 p.m. for about 1,500 Entegrus customers.
"Electricity will find the quickest path to the ground. If an insulator is failing, the electricity path will go through the weakened area. It will just continue to track," Taylor said.
The tracking led to the fire, which, combined with Sunday's high winds, resulted in the top of the pole snapping off and hanging by the hydro wires.
Crews had power restored to all but one customer, the Shell station at the point of the outage, by 6:45 p.m. Power to that facility was restored just after midnight.
Taylor credited the efforts of Entegrus personnel with restoring power in a timely manner.
"The line staff and engineering support staff – a lot of those guys came in from vacation," he said.