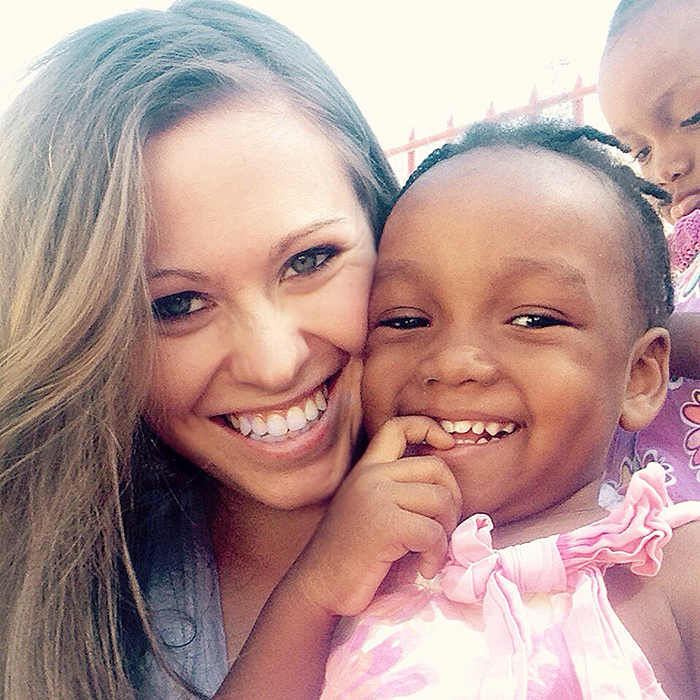 Emily Hime and three-year-old Jodnise, one of the children at her Maison Ke Kontan (Happy Heart House) children's home in Port Au Prince.
Chatham's Emily Hime will be returning home later this month and will be sharing her stories of humanitarian relief during an appearance June 17 at the Chatham branch of the Chatham-Kent Public Library.
Chatham Mazda from Chatham Voice on Vimeo.
The 22-year-old is the founder of Hime for Help, a non-profit foundation that operates Maison Ke Kontan Children's Home in Port Au Prince, Haiti.
The home currently has 20 children, from infants to teenagers, and also sponsors families living in nearby tent cities.
One of the home's most popular programs is the twice-weekly English classes it sponsors for neighbourhood children at no charge.
"We have about 30 kids come out each session," Hime said in an interview from Haiti.
Hime said she's been heartened by support from her home community.
"We've been having a lot of volunteers from the Chatham-Kent area lately," she said. "Our next goal is try to raise funds for playground equipment for the kids and of course our yearly rent."
Rent for the facility is $10,000 per year and in order to help meet that, Hime is doing an internship at one of the area hospitals.
"Hopefully that will turn into a job," she said.
Hime's day is spent helping care for the children that make everything worthwhile. One of the youngest children, Emilio, just celebrated his first birthday.
"He's getting too big," she laughed. "Emilio started walking – that's all I can really think of at the moment."
Despite the poverty and illness she's seen, Hime still believes in the power of volunteering and humanitarianism.
"We all have the power to make a difference," she said. "We just need to do it."
For more information on Hime's efforts, visit http://www.himeforhelp.org/
Comments
comments