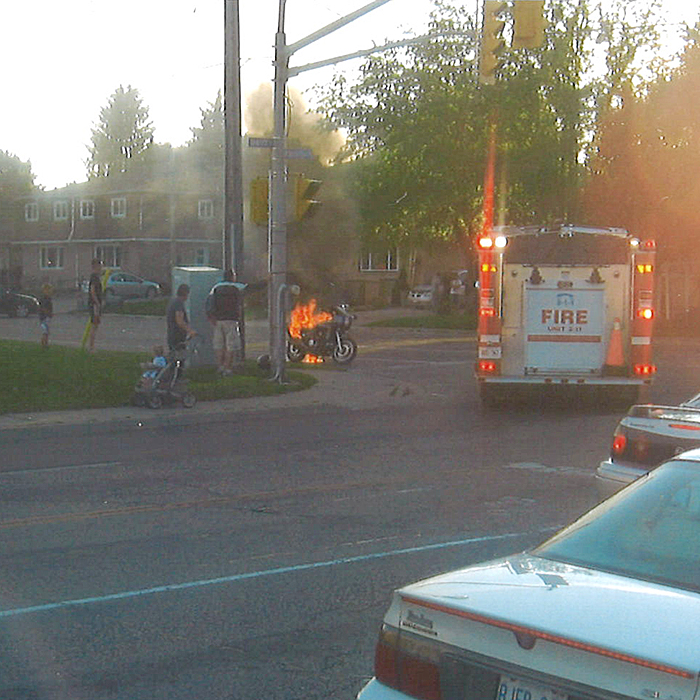 A weekend motorcycle fire left a rider without a bike and scratching his head.
Police say on June 6, the bike caught fire at a McNaughton Avenue intersection.
Firefighters quickly put out the fire, which they believe was the result of a mechanical problem, but the bike was destroyed.
Damage is pegged at about $10,000.
Comments
comments