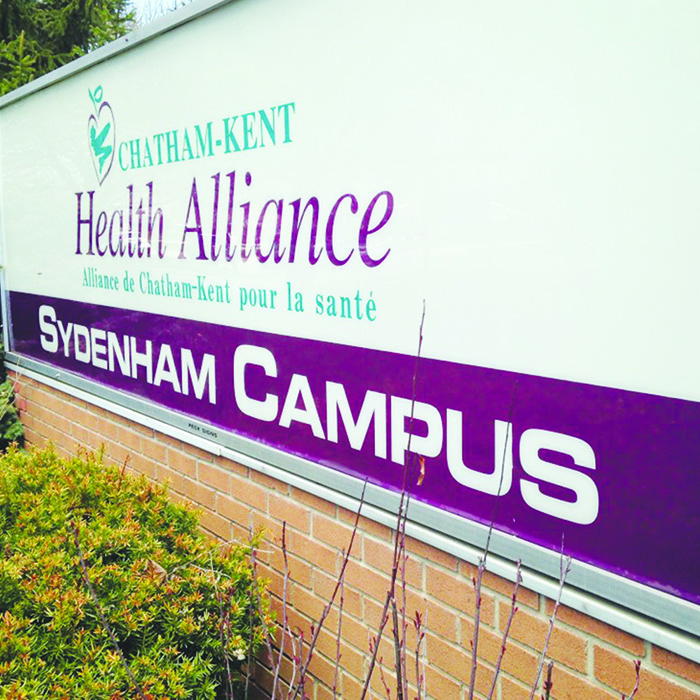 One of the most underrated qualities in today's society of instant feedback and gratification is that of tenacity.
When it comes to believing in something and sticking to it, you would be hard-pressed to top the folks who are determined to keep the Sydenham District Hospital alive and well.
For years, the Save Our Sydenham group and its thousands of supporters have done everything short of a Mixed Martial Arts cage match as they battled health bureaucrats on the local, regional and provincial level.
Its members have been mocked, been thrown into disrepute and in the height of arrogance, the Chatham-Kent Health Alliance even hired a firm which tried to personally discredit hospital advocate and Chatham-Kent councillor Jeff Wesley.
That should have resulted in the axing of those responsible, but it didn't.
SOS members have turned out by the hundreds for meetings at union halls, for marches and demonstrations in Wallaceburg and elsewhere and have attended council meetings where health officials tried to defend a study that anyone with a stop watch and a drivers license knew was inaccurate.
Still, they battle on, convinced that the 25,000 residents of the three communities served by the hospital shouldn't have to receive second-rate health care in order that someone, somewhere can balance their books.
To borrow a phrase from the United States, they believe Wallaceburg lives matter, Port Lambton lives matter and First Nations lives matter.
For a health ministry that Dr. Eric Hoskins is trying to fix after years of debacles from e-health to Ornge, Wallaceburg represents a unique opportunity.
Given the local commitment to funding and support for the hospital, the Minister can use the Wallaceburg site as a model for community engagement and support.
Or, he can quote chapter and verse on policy, protect bureaucrats and tell citizens they don't matter.
It's not much more complicated than that.
Comments
comments