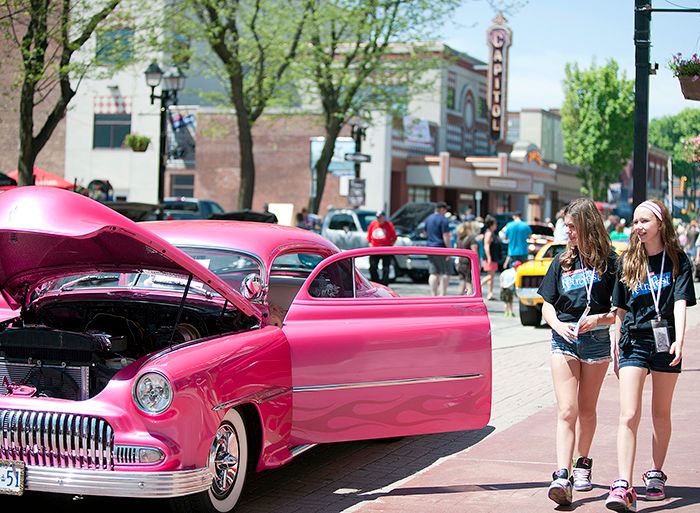 Classic cars bring out the crowds each year at RetroFest. An estimated 600 vintage vehicles took part in last year's event.
What brings tens of thousands of people downtown, celebrates Chatham's slogan as the classic car capital of Canada, generates more than $150,000 for the local economy and costs nothing to attend?
For Paul Shettell, chair of the Historic Downtown Chatham BIA, the answer can be summed up in one word: RetroFest.
Celebrating its 15th anniversary, RetroFest has been a big part of the unofficial start of summer, a harkening back to the days of waxing and polishing your car, grabbing some friends and cruising up and down King Street with the windows down or the top off your car.
"RetroFest says a lot about who we are," Shettell said. "It's one of those feel good events that people love to attend."
An estimated 35,000 people attended the event last year, within striking distance of the all time record. "We estimated we had 45,000 people attend in 2013, the year Mr. Warrener sponsored the concert by the Trews" he said.
Although the event is a lot of fun, it takes widespread community support to make it happen.
"We have had amazing support throughout the years," he said. "The Kent Historic Auto Club, the downtown Chatham Centre, OLG, The Boardwalk, GDF Suez, RM Auctions, TD Canada Trust, the municipality and the province, the list just goes on and on."
"I invite everyone to come down and enjoy a free, family-oriented event and kick off summer," he said. "It's going to be great."