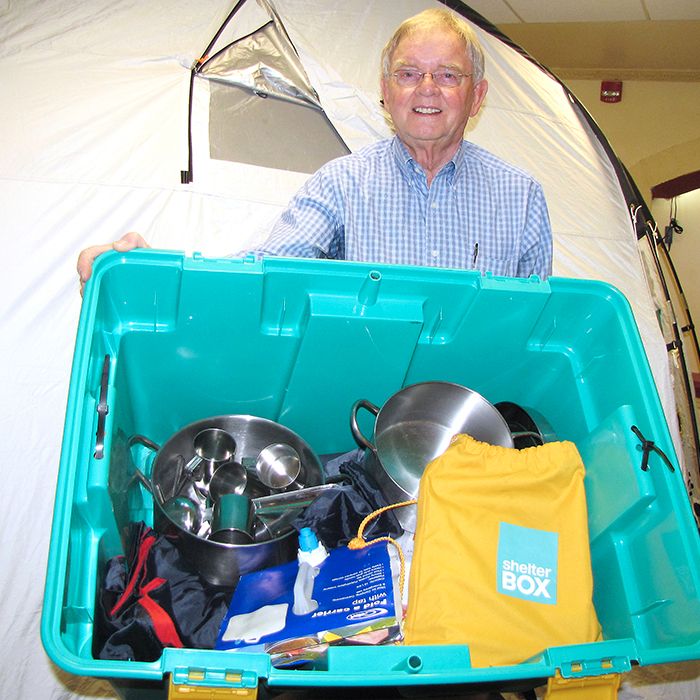 Chatham Rotarian Keith Koke has set a local fundraising goal of $50,000 in aid to the earthquake-devastated section of Nepal.
Koke is channelling funds through the ShelterBox program which supplies emergency kits containing a family tent, blankets, water purification, cooking utensils, a stove, a tool kit, a children's activity pack and other vital items.
"ShelterBox had some kits already in Nepal because of the potential for earthquakes in the region," he said. "The severity of the situation means many more are needed."
ShelterBox is also sending further aid to Nepal, starting with an initial 500 shelter kits, which can be used to mend structures and create temporary shelters.
More than 6,200 people are known to have died in the 7.8-magnitude quake, and double that number were injured.
But the fate of thousands more in many remote areas remains unknown and the government has warned that the death toll could rise to more than 10,000.
Although rescue teams from Nepal and the international community are operating in the capital of Kathmandu and the surrounding area, landslides and poor weather have hampered efforts to reach isolated districts.
Koke is in the process of contacting all Rotary clubs in the district to marshal support for the campaign.
Anyone wanting to donate can contact a local Rotarian or go to http://www.shelterboxcanada.org/